O SNAP! Melyssa Ford Gets Put On BLAST!
Oct 14 | by Natasha
Twitbeef is in full effect tonight.  Well, actress
Denyce Lawton
says its not a Twitter Beef, it's real life.  She's going IN on
Melyssa Ford
(@MellyFord) and calling her out as a "NAMED urban video ho" who is "hypocritical and looks down on people".  Apparently Melyssa lied on Denyce (@DenyceLawton) to certain folks in the industry, slept with other chicks' men, and now all the ho-tasticness has been put on blast: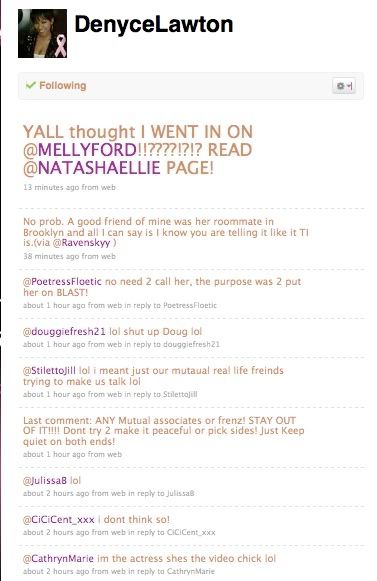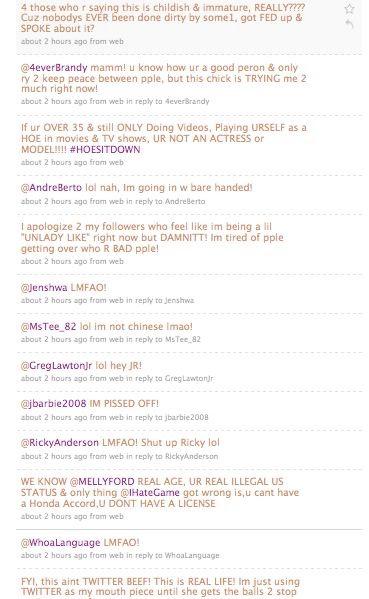 Who's man did Melly Ford get it in with?  Womp womp. Tell 'em why you mad Denyce... Someone else is joining in the Put Melyssa Ford On Blast campaign when you read the rest...
And it doesn't end there.  Now model
Natasha Ellie (
who used to be friends with Melyssa and we talked about her here) went IN on Melly Ford too: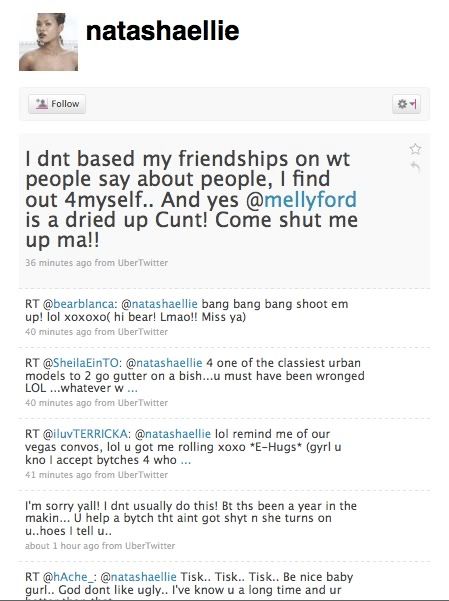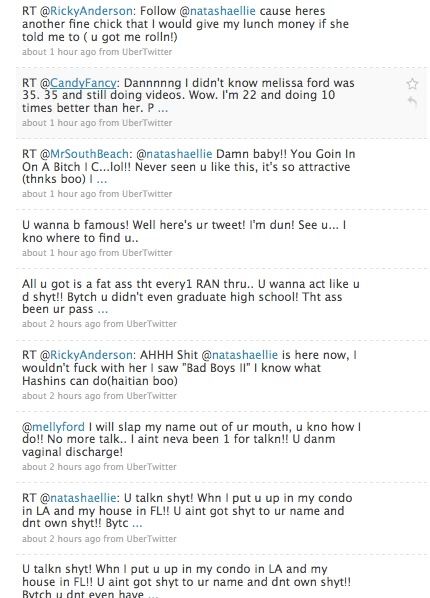 Wait..so Melyssa LIED about gong to college too??  Something she clearly used to pride herself on and say separated her from all the other video chicks?  And why is homegirl about to get deported after her illegal status just got put on blast? Woooow.