Tyra's A RICH Chick+Is Nicki Minaj's Ass Fake?
Oct 13 | by Natasha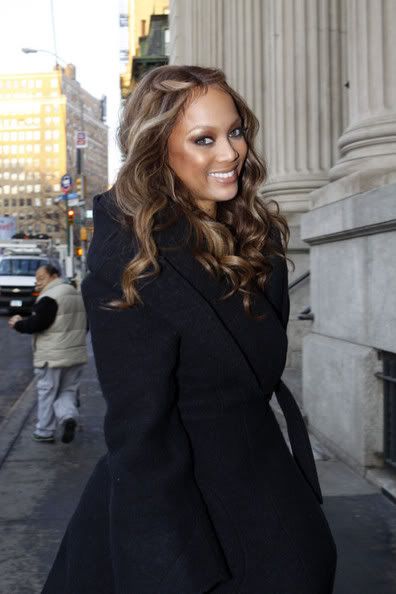 Yeah...we'd be smiling too if we raked in $30 mill last year. 
Tyra Banks
is officially the richest woman in primetime televison.  According to
MSNBC
, her daytime talk show, her acting gigs and other shows that fall under her Bankable Productions company brought in 30 millie:
"America's Next Top Model's" Tyra Banks, who lands atop our list with estimated earnings of $30 million during the 12-month period. The supermodel turned super-personality serves up her unscripted model competition series on the CW as well an eponymous daytime talk show (also on the CW) and frequent cameos (most recently, on "Gossip Girl"). Off camera, Banks acts as a producer on a host of shows, from ABC's "True Beauty" to the CW's since-canceled "Stylista."
A YBF chick indeed. I wonder how much her personal wig crypt is worth...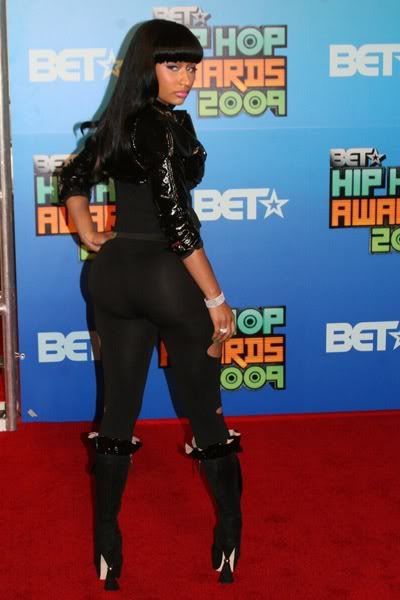 I feel like a discussion like this always occurs at least once a year about the newest big booty chick to hit the scene. Is their ass real or not? Last year was
Angel Lola Luv
, beginning of this year was
Amber Rose
, now we're ending out the year with
Nicki Minaj
. Here's a video that somebody who is clearly not a Nicki fan made:
A lot of folks said they could see her butt pads on the BET Hip Hop Awards red carpet. But maybe it's just her shape and it's au natural. Who knows. You be the judge...