The Donda West Law+Alicia Keys' Video Preview+Joe Jackson Is At It Again
Oct 15 | by Natasha
Donda West's
's niece,
Yolanda Anderson
, has been adamant about getting The Donda West Law Assembly Bill 1116 passed. The law will require medical doctors to do thorough health checks/physicals to patients before that patient undergoes plastic surgery. So sad that this wasn't already a requirement. The bill
was passed into law
on October 12th in California. And I, for one, think it's a great thing.
Here's the preview for
Alicia Keys
' "Doesn't Mean Anything" video.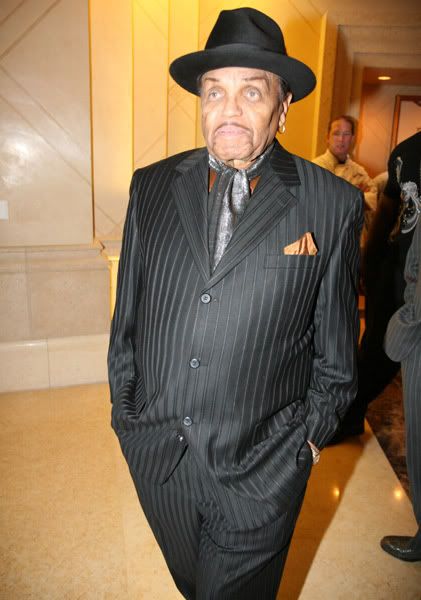 Apparently
Joe Jackson
is offering tix for $3000 to wine and dine with him during a viewing of This Is It. We're serious:
Fashion Designer Bian Variani, in collaboration with LVH magazine, Brenden Theatres and Seven&Company, is offering a $3,000 "Platinum VIP" package culminating in a screening of This Is It in Vegas on Oct. 27. It's highlighted (if you will) by a "private dinner with Mr. Joseph Jackson," who will pose for photos and autograph copies of his book, Joseph Jackson: Man in the Mirror, Father of the First Family of Music, which will be handed out as part of the package. The hotel's comped as well. After the film, Joe will "thank the viewers and the fans for watching his son's movie with him," and host an opening night party at Palms Casino Resort's Moon nightclub.
Source
Really Joe? I mean, really?