EVENING TIDBITS: "The Game", Rih Rih, & Toya
Oct 20 | by Natasha
They're baaaaack.  Cast members of "The Game" just Tweeted  the beans (and the above pic) about the cast heading to the ATL as we type.  Remember when we posted a couple weeks ago that the show may be moving to Atlanta?  Looks like it just might be
really
happening. 
Tia Mowry, Pooch Hall, Hosea Chanchez, Brittany Daniel
, and other cast members just Tweeted the following:
Pooch_dog
:
Yo wutup Twit FaM me and @Tiamowry r racing to see who gets it out 1st! We THE GAME cast r on the plane right now on our way2 ATL! LETS GO!
Tia Mowry
:
On the plane with @pooch_dog and the cast of the The Game! yeeah baby!
Hosea Chanchez
:
# Ok TIA just got on me about "tweeting" & NOT saying who I'm with. "cheesy" but here we go. On plane wit @tiamowry @pooch_dog Britney & Coby29 minutes ago from Tweetie # ATL shawty. Here we cummmmmzzzz!!!
And here's more photos Tia's snapping on the plane: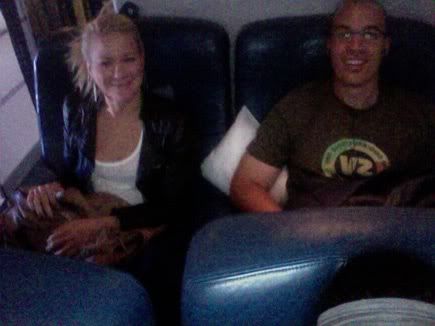 Loves it!  By the way, follow The YBF on Twitter
HERE
. Pics of
Rihanna
and an interview with
Toya Carter
when you read the rest...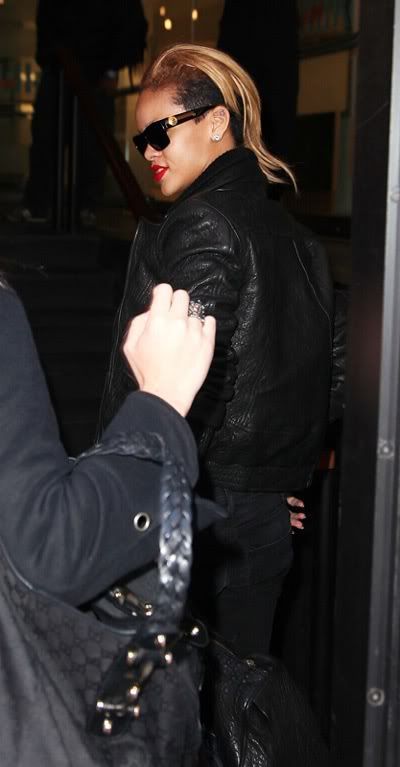 Rih Rih was spotted on her way to Milk studios in NYC likely for a photoshoot.  Not feeling this hair at all:
Fun times I'm sure though. Khadija Jacob of Taylor-Ector Studios, recently sat down with
Antonia "Toya" Carter
of BET's "The Tiny and Toya Show" for an interview after her recent photo shoot. Check it.