TIDBITS: Alicia Keys Lectures, R. Kelly Dropping, & Vanilla Ice Peddling
Oct 20 | by Natasha
Well looky here.
Alicia Keys
just announced via a press release that she is kicks off "The Element of Freedom: The Lecture & Performance Series" at New York University's Skirball Center for the Performing Arts on Wednesday, October 21. Named after her upcoming album THE ELEMENT OF FREEDOM, this unique lecture and performance series offers the opportunity for students studying music and other entertainment fields to obtain first-hand information from Keys on how she applies the element of freedom into her creative process and life in general. It's not open to the public. Alicia's comments:
"For the first time in my recording career, I think I've finally found an understanding of the creative process by just allowing myself to be free. I took a totally different approach for this album and didn't confine myself in a studio or allow myself to be negatively affected by deadlines, which can hinder any creative spirit. I've found a freedom and flow that I try to implement everyday. Hopefully the points discussed during these lectures will resonate with the students as they continue to find and define their creative process and style."
Hmmm.... More with
R.
and
Vanilla
when your read the rest...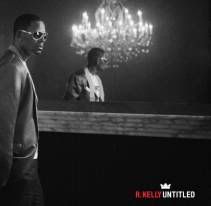 R. Kelly
is releasing his tenth studio album
Untitled
due in stores Dec. 1, with his latest single "Religious" hitting airwaves on the heels of his US tour. And just for S's and G's, Please check this ish out. Apparently
Vanilla Ice
is now peddling Catsle Ice beer in South Africa. Funny funny....