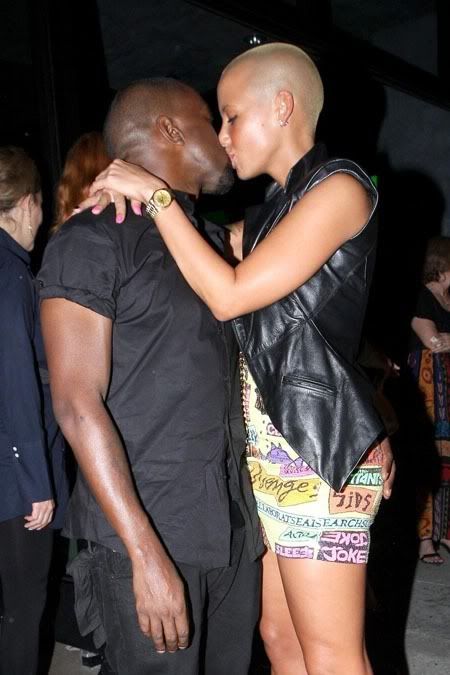 In yet another storm of cruel and baseless text/internet/Twitter rumors, folks have been spreading rumors today that
Kanye West
died in a car accident.  It's completely untrue and Kanye is reportedly just fine.  His girlfriend
Amber Rose
has taken it upon herself to make a statement lashing out at the crazy rumors via Twitter:
"This RIPKanyeWest topic is not funny and its NOT TRUE! He has people like myself and his family that love him very much," she tweeted. "Its in extreme poor taste to have that as a trendy topic. It's totally disrespectful to make up a story like this where all human and we all make mistakes and to say someone died cuz of a mistake is ridiculous. U wouldn't want someone to say that about u Or someone u love it's not funny. #LongLiveYeezy!!!!!"
So there you have it.  Who needs a high paid publicist when your model girlfriend can just Tweet what's really hood....