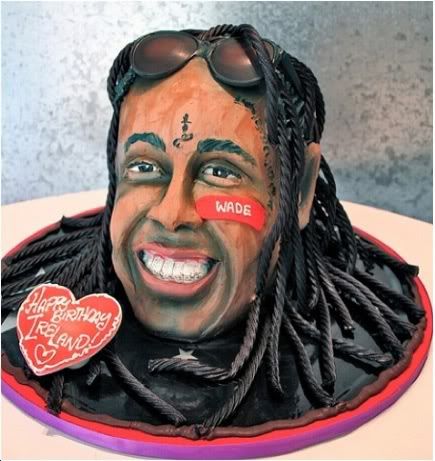 WHY?! Actors
Alec Baldwin
and
Kim Basinger
got this "
Weezy
" cake made for their 14 year old daughter's birthday. Yes, her birthday. Not Halloween. Rosebud Cakes in Hollywood is taking responsibility for making this ish. I guarantee you this just made another plethora of chicks want to have his baby. Boo.
Check out
Alicia Keys
' new song "Try Sleeping With A Broken Heart." Interesting choice of title....
The Randomness: 1.  Blackface drama on "America's Next Top Model."
Story