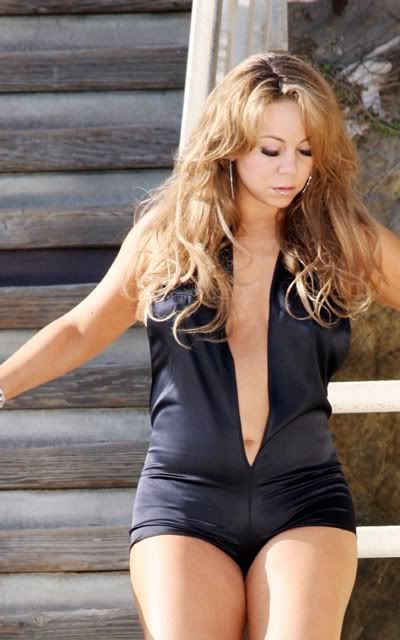 Well these pics are sure to spark the "Mariah Is Preggers" rumor mill...again. 
MiMi
hit Malibu Beach yesterday to do a photoshoot for something.  And she was rocking revealing bathing suits for the occasion: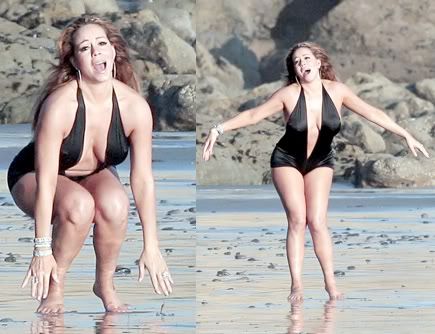 She denied on "Larry King" last night (pre-taped)--in a roundabout way--that she's pregnant.  So maybe she just didn't feel like dieting these last few months.  We can
all
totally feel her on that.
Speaking of her LKL appearance, here's a snippet where she talked about her past emotionally abusive relationship. More photoshoot pics under the cut...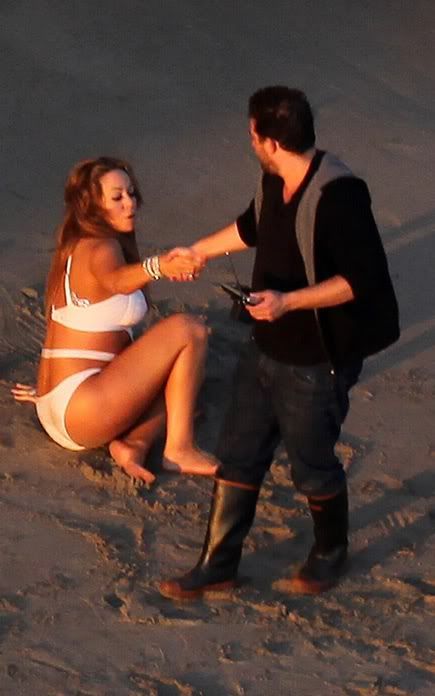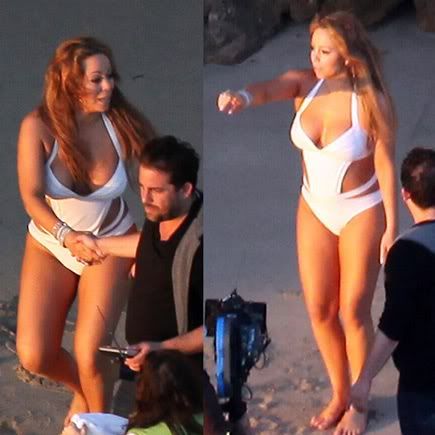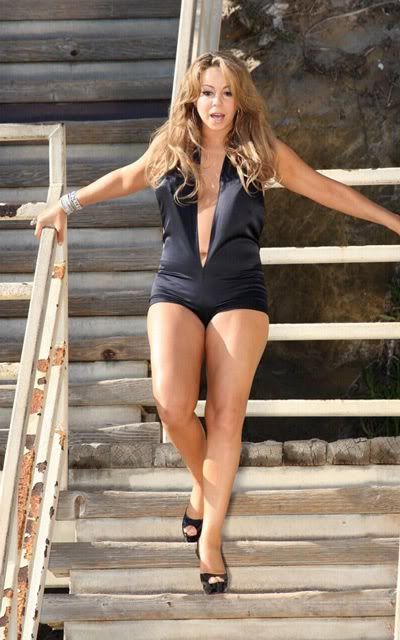 Wonder what all this is for...
Photos via Splash