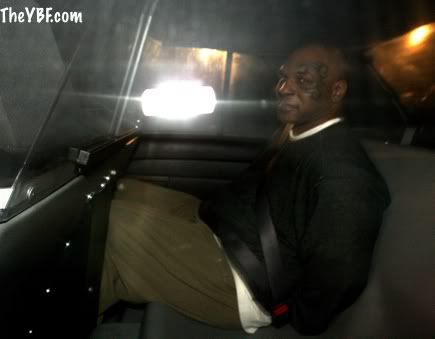 Mike Tyson
FLOORED a paparazzo at LAX airport this evening!  Reportedly, he was traveling with his 10 month old daughter when a pap got way too close to his face.  Mike gave dude one good shot to the dome and blood was everywhere.  Tyson was then arrested for battery.  Here's the lowdown:
We're told Tyson was at a ticket counter at the United Airlines terminal when the incident occurred. The photographer got punched in the face, hit the ground, got up and began walking, leaving a trail of blood. Someone at the scene tells TMZ ... the photographer got very close to Tyson before the boxer struck him. Our guy on the scene says there's blood on the ground and Mike was taken away in a squad car. We're told an ambulance was dispatched at 4:39 PM to LAX -- we're told the paparazzo was transported to a local hospital. If Tyson is prosecuted, given that he's a former boxing champ, the charge could end up being assault with a deadly weapon. UPDATE: Tyson's rep says he was traveling with his 10-month old child when he was attacked by an overly aggressive paparazzi -- adding the boxer acted in self-defense to protect his child.
Source: TMZ
These paps are wildin' the hell out these days...
UPDATE
: Mike pressed charges as well and the pap was arrested for aggravated assault.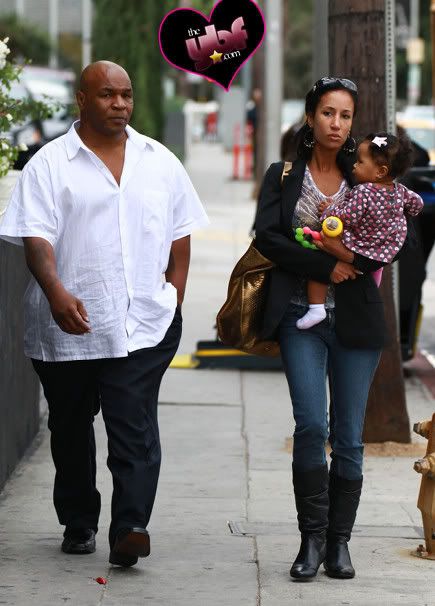 Mike and his wife and daughter