Chris Brown's "Crawl" Video+Appearance On "Wendy Williams Show"
Nov 14 | by Natasha
Here's
Chris Brown
's brand new video for "Crawl" folks have been waiting on.
Cassie
is his leading lady for this ballad. He premiered it on "The Wendy Williams" show today. And here's vid from his appearance: Transcript from his interview when you read the rest...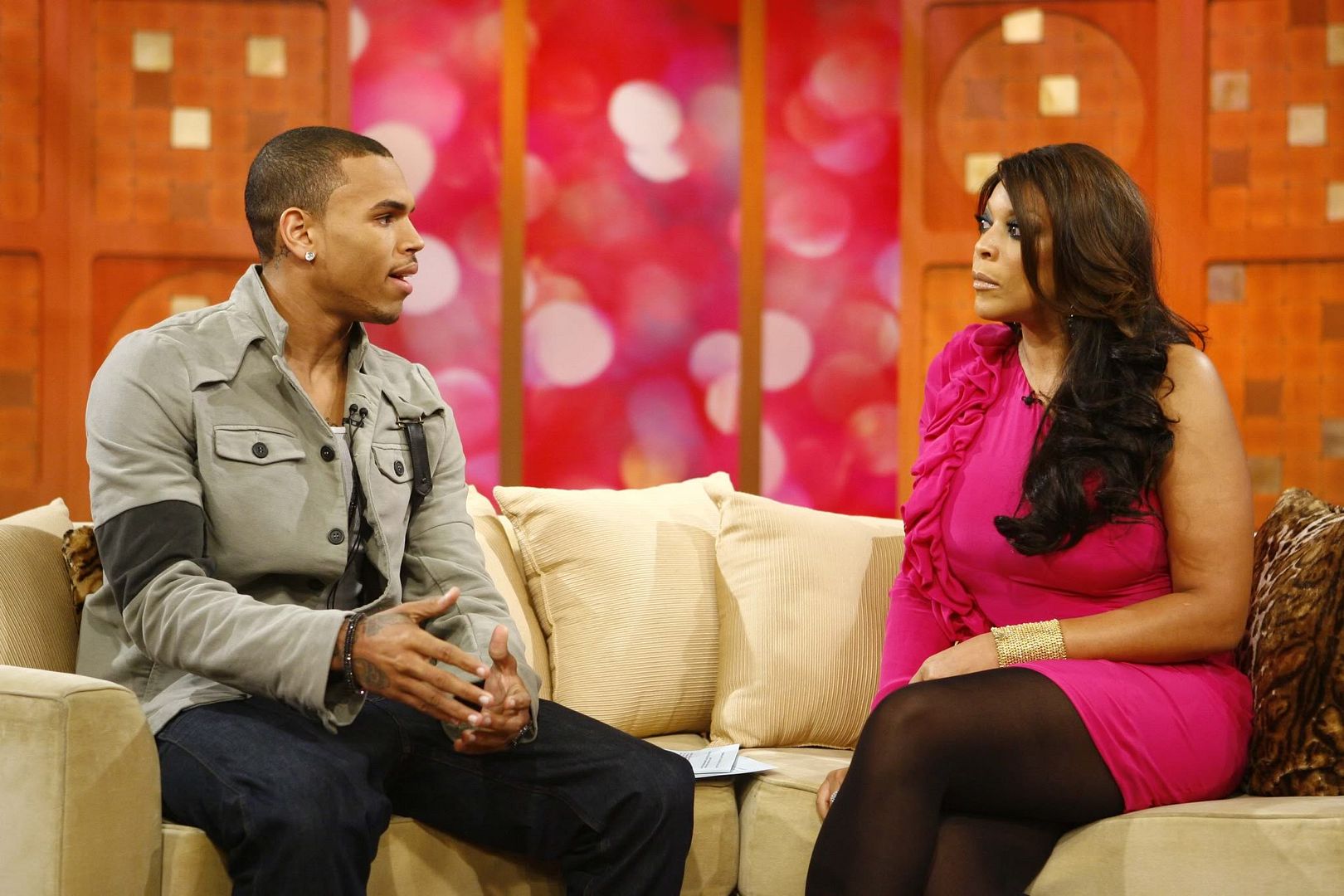 Wendy

and Chris discuss the feelings that many expressed about how he has been dealing with his remorse regarding his volatile relationship with Rihanna:
WW: What do you say to people who don't feel you act remorseful?
CB: What I think, the steps that I've taken to show that I'm sorry probably have been perceived wrong. Certain things when I'm doing certain interviews and how my posture is to how I'm acting. At the end of the day, I'm definitely remorseful and it's not something that I take lightly or think that it's like under the rug. I really think it's something that is a serious matter and I'm learning from it.
Chris tells Wendy about the steps he is taking to overcome his struggles:
WW: So the video for the song [Crawl] is about redemption and redeeming yourself. Chris we've been reading that you have been in anger management classes, so do you feel that they have been working for you?
CB: Yeah of course. Absolutely. I think it's been the most helpful part of my whole situation you know with everything. I'm at a better place in my life.
Chris talks about Rihanna and his feelings on her speaking out:
WW: So Rihanna has spoken about the incident and how she feels about you and that she went back so many times, you know she just wants to move on. How have you felt about the things that she said?
CB: As I said before, I respect her opinion and her decision to speak on her behalf, but me personally, I'd rather keep all the situations and the incident that happened between me and her private. But I can only just be responsible for my actions and what I did, so.
Wendy asks Chris about the changes in his personal life:
WW: How has your life changed in terms of people around you?
CB: People around me? I've just been more focused on making my circuit small and not listening to outside entities and being arrogant to a degree, you know what I'm saying. Being more down to earth, more humble,  being a person, a human being.
Wendy talks to Chris about getting his career back on track:
WW: How does it feel to be able to put the focus back on music?
CB: It's probably my most exciting moment I've had in a while. Oh yeah, it's great.
Wendy asks Chris if he would ever consider getting back together with Rihanna and the current state of his love life:
WW: Would you get back with her if you could?
CB: At this point, I'm really just focusing on my life, just focusing on getting me right.
WW: Are you dating?
CB: Of course. I love women. (Laughs.)