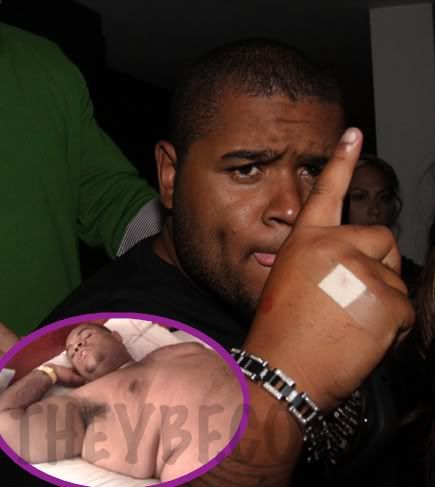 Looks like the R&B/Pop chicks aren't the only ones with leaked naked hotel pics. And we
have
to be fair now don't we? 20 year old
Aaron Reid
(son of
L.A. Reid
who got some fame from his "My Super Sweet Sixteen" show)
pissed off one of his "lady friends" he decided to wam-bam one night in Miami. After lasting only 10 minutes in the sack and knocking out sleep like he just went 9 rounds is NOT the way to a girl's heart. Here's the email we just received:
I want to stay anonymous, but i met Aaron Reid recently in Miami. I know you may have some sort of connect on him, but anywayyzz...... He was cocky as hell, but i still agreed to have sex with him. After 10 minutes he was out and left me disappointed!!!!!!! So PLEASE put this asshole on BLASST!!!! Attached is a pic of his LITTLE wee wee hanging out his PJ's!!!! Thanks, Ms. Anonymous
And thanks to said bitter "lady friend," we have the uncensored "alleged" pic of A.R. and his wee-wee.  But since we do have
some
class, we're not gonna post
it
the full pic. We're sure that won't be the case for some other folks...