Foolish Friday begins. 
Kandi Burruss
had her TAGS boutique opening this week in Atlanta.  And of course, her Housewife friends
Dwight, Kim
, and
Lisa
came through to support.  But really Kim just wanted to come out to show off the phat new engagement ring she begged for from her boo
Big Poppa
:
Not sure who's the bigger donkey--her or the still married Big Poppa.  She kept her hand stuffed strategically in her jeans pocket to show off the ring every chance she got.
But on another note, congrats to a fab looking Kandi. More pics under the cut...
NeNe
must have been too busy with her new "career" to come out,
Sheree
too, but Lisa and Kim were surely there: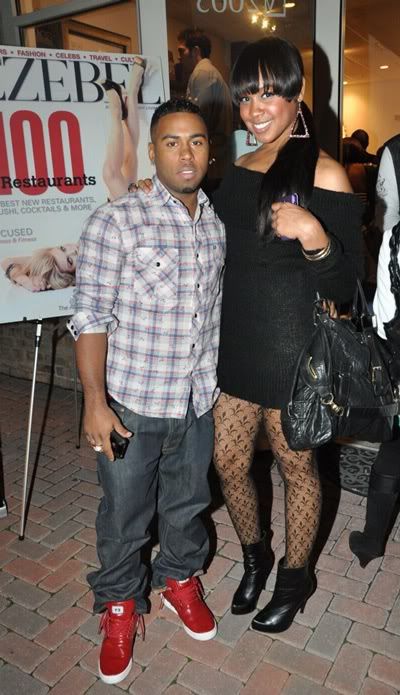 Michael Knight
and
Bobby Valentino
came through.
Oh Kim.  LOL @ homeboy behind her thinking this pic was about him....