Rihanna
hit up the "Late Show with David Letterman" today: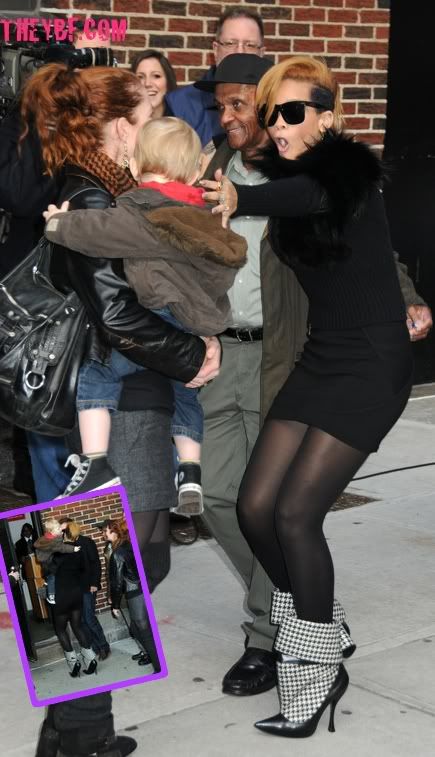 She is extra crunk to see that baby.  Very cute Alexander McQueen foldover checkered booties too.
Rihanna
hit up
Angie Martinez
's show on Hot 97 tonight.  She talks about her spirit being in the best place it's ever been, getting drunk when her BFF
Melissa
leaves to get boo'd up, and not giving a f**k about what people think: Meanwhile, Def Jam slashed Rihanna's
Rated R
album to $3.99 pre-sale earlier this week. And today, on its release date, they slashed the price to $0.99. Many sources are reporting it's because of the low projections of sales. Gotta move those units.... More pics of Rihanna arriving to "Letterman" when you read the rest...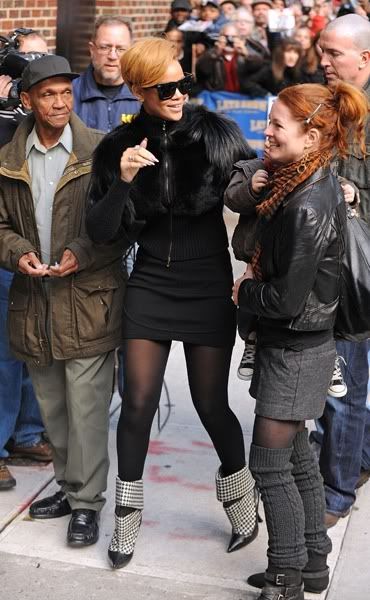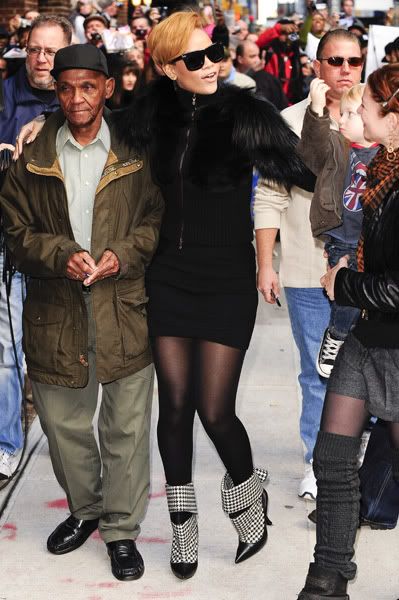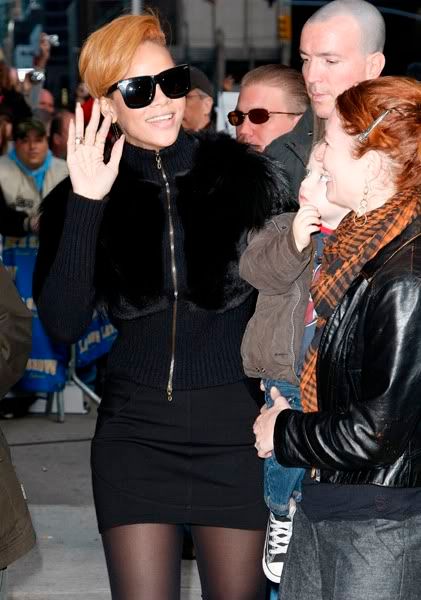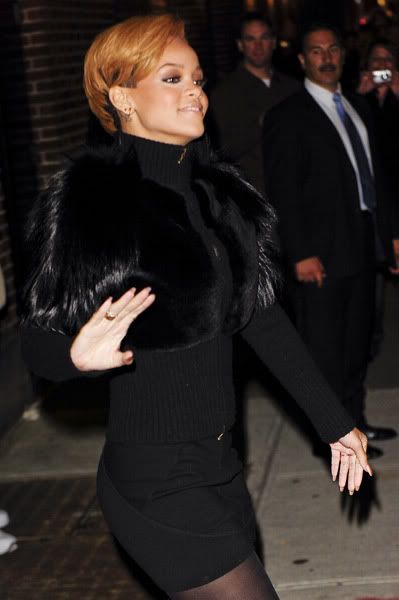 Cute. Photog: Ufberg