Reginae Carter had her 11th birthday party this weekend in Atlanta hosted by her mom Toya and daddy Lil Wayne. It was a pajama party at Atlanta's Room Service:
And Reginae's half brother Dewayne Michael Carter III was there making his public debut. Cute kid.  His mother Sarah Vivan brought him by: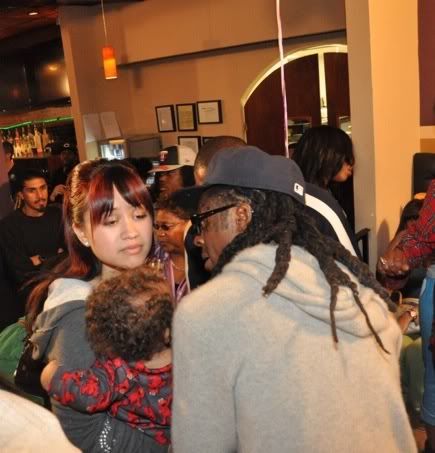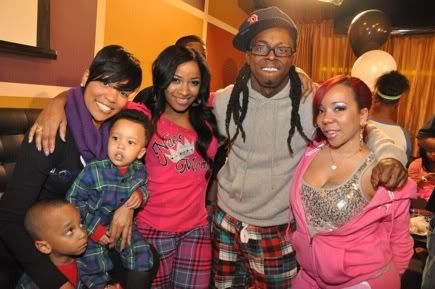 Tiny, her kiddies, Monica and her sons, Kandi and Riley, and many others came out to have some fun too.
T-Pain DJ'd (and the and he brought his mom out. She, of course, kicked it with her new BFFs Ne-Yo's mom and Reginae's grandmother (Weezy's mom). And that's all I'ma say about that.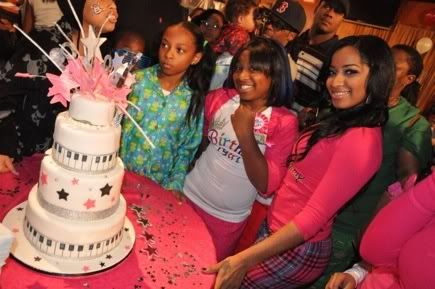 Lots more pics when you read the rest.
Toya and Weezy kicked it.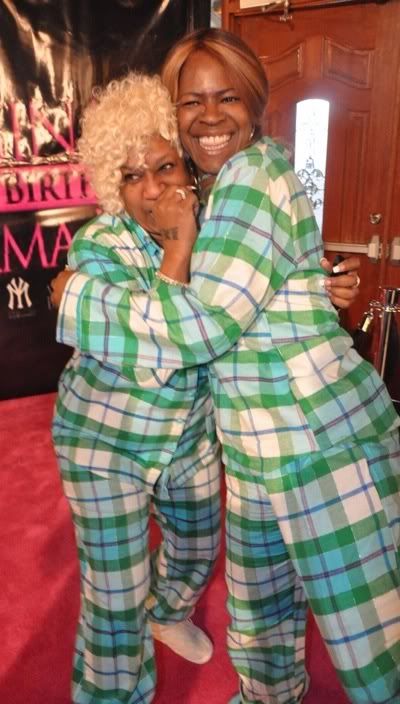 T-Pain and Ne-Yo's moms.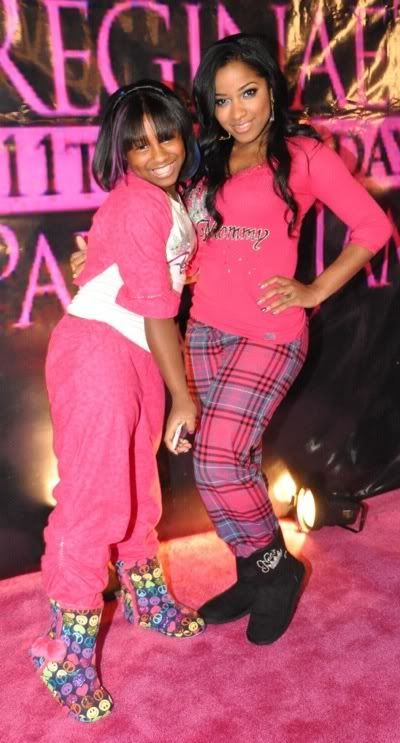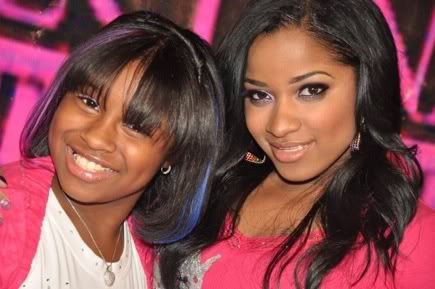 Mommy-daughter QT.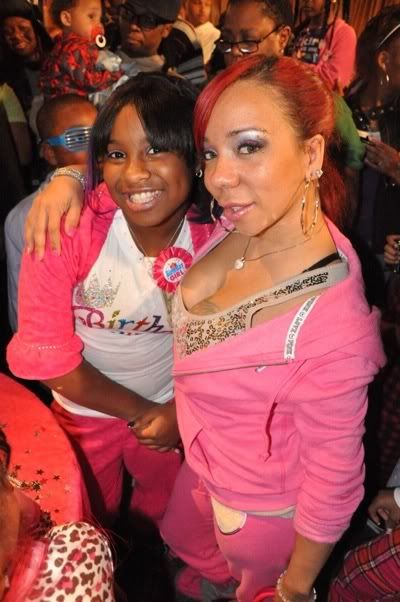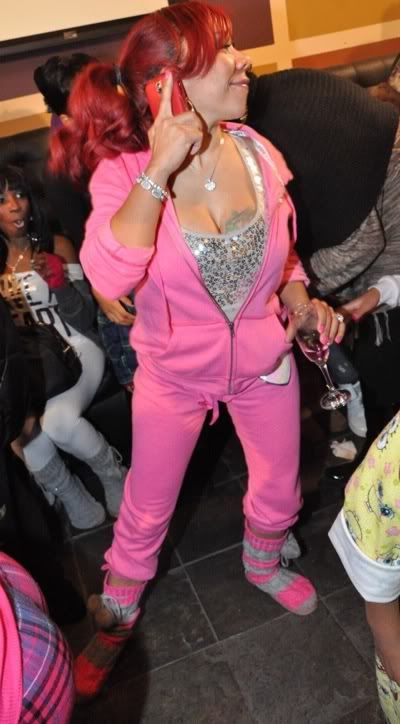 "Auntie Tiny" was there of course.
Diamond brought Scrappy's kiddies and kicked it with Rasheeda.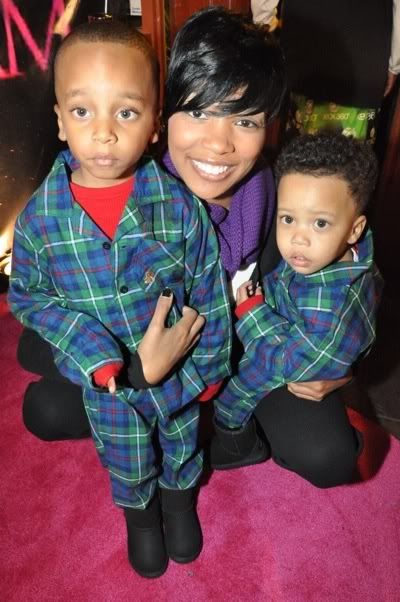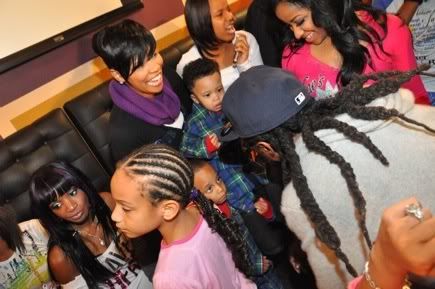 Weezy kicked it with Mo and sons and T-Pain.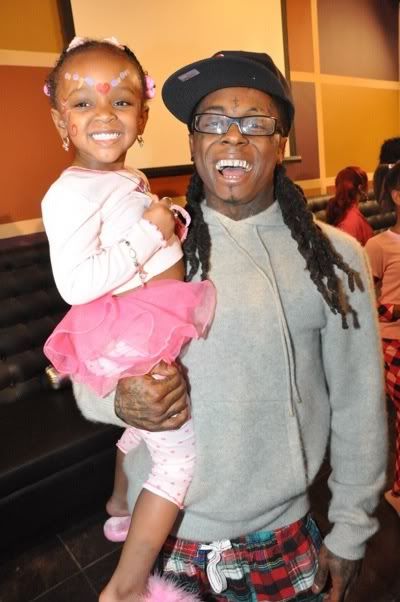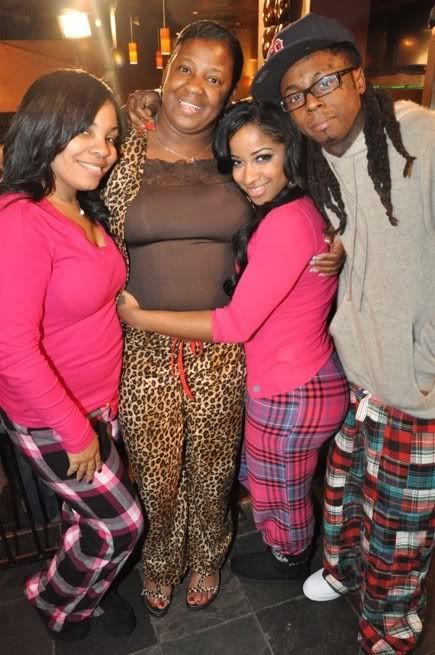 Grandma Carter was in the place too.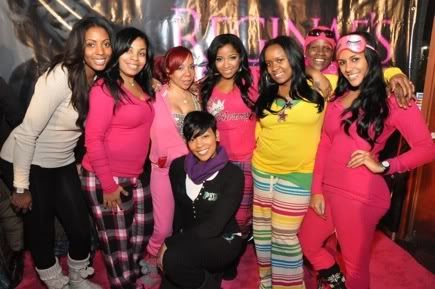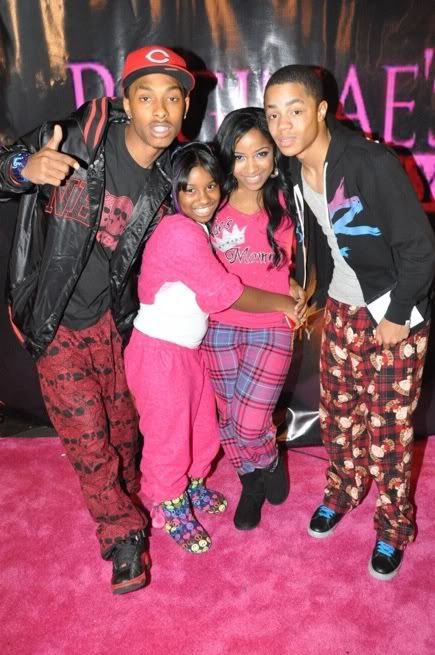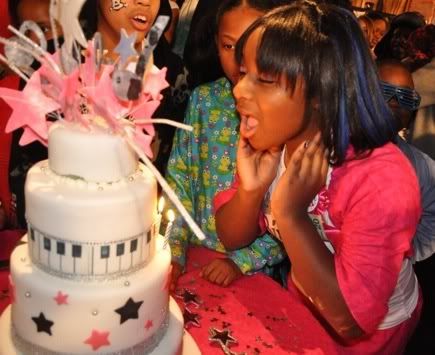 Happy birthday to Reginae.
Pics via Freddy O