The "Flavor of Love" reality rejects are becoming moms these days.  First
Bootz
, now
Deelishis
--again.  She has a 10 year old daughter named
Jasmine
already.  And she just signed back in to Twitter today (for the first time in several months) to let the world and her "fans" know that she's pregnant with another girl: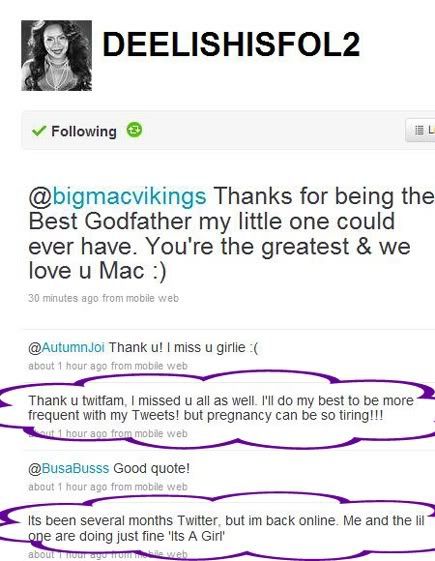 Well isn't that...special. 
We assume the father is her fiance Orlando Gordon, who has children of his own already as well.
Actually we can't even assume this Orlando guy isthe father because Dee announced a while back they called off the engagement.  So we don't know who the father is.  Anywho, congrats to Deelishis.