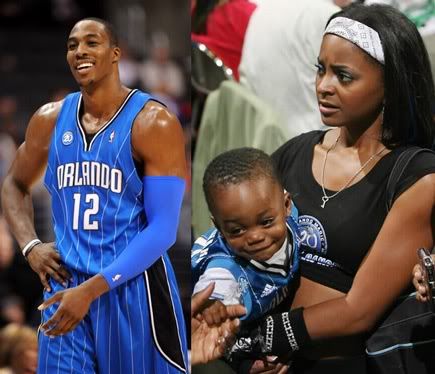 Shaq
aint the only one with off-court domestic drama.  Orlando Magic baller
Dwight Howard
has put the smack down on his baby mama and ex-girlfriend
Royce Reed
.  After Royce blasted Dwight on the net and in an ESPN interview calling him a dead beat dad and other pleasantries, Dwight and his lawyers have filed papers that make it illegal for her to even say his name.  Royce is a former Magic cheerleader and the mother to their 2 year old son.  According to
TMZ
:
Dwight alleges Royce "is attempting to become a celebrity" from being his baby mama ... even agreeing to "participate in a VH1 television show called 'NBA Wives.'"
Dwight ended up winning a permanent injunction against Royce -- and according to the documents, she's banned from "using or publishing (orally, in writing, or otherwise), directly, indirectly or by innuendo, [Dwight's] name, nicknames, image, brand photographs, and/or likeness."
That finely manicured line of lawyerspeak makes it damn near impossible for Royce to appear on "Wives" ... unless she calls herself the baby mama of He-Who-Must-Not-Be-Named.
So now we know this NBA Wives show is going to VH1??
*grabbing popcorn*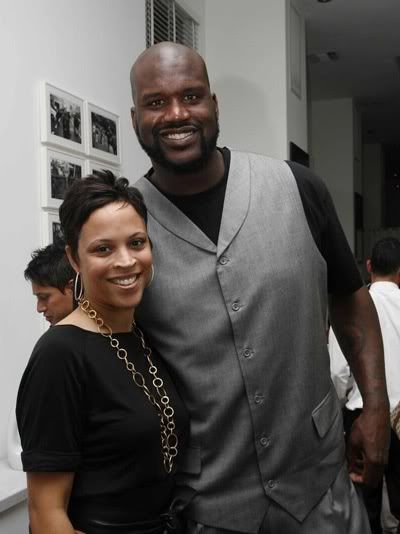 And speaking of the slickster
Shaqster
, word has it he's trying to shut down
Shaunie
's separation papers.  All because she filed them in California (the state that gives her the best bet for some serious spousal support).  Shaq says she had no right to do that because she's technically a resident of Florida.  Hmmm.  We'll see who wins that battle.  I'm sure Shaunie set this up this way for a reason--with legal backing as well....