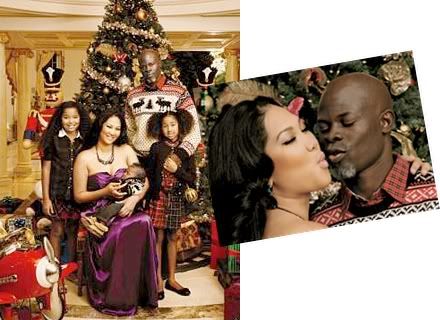 Kimora
and her hubby
Djimon Hounsou
(can you believe he's 45??) and kiddies
Ming Lee
, 9,
Aoki Lee
, 7, and 5-month-old
Kenzo
snapped a family flick perfect for a Christmas card at their house in New Jersey. KiKi talked to
Page Six
Magazine about her new family life and love for baking:
"I bake. I make a great German chocolate cake. Anyone who knows me will tell you I'm a great baker, the best," she tells the magazine. "When I bake something, I swear to god, it's gone before it hits the plate."
On reports that her and Djimon's marriage isn't legit:
"That's hogwash. The girls were there, and we had a wonderful time," she says. "It was very calm, family-motivated and spiritual."
On being "normal":
"Djimon and I enjoy discussing anything from politics to wine, and we have enriching, private, happy, balanced lives together," she says. "That's probably the thing that would shock people most: We do things like go to the grocery store and have fun with our kids. We're a normal family, doing the best we can."
Girl aint nothing "normal" about posing in front a Christmas tree in a ball gown for a "normal" Holiday pic. But that's why I HEART you and the "normal" extraness. Loves it all. By the way, Kimora also says in the mag that $40,000 monthly child support payment
Russell
claimed he would be making for Ming and Aoki is false. She says he has a big mouth. WOMP.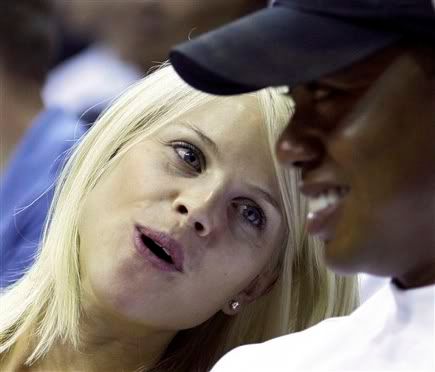 The details of
Tiger
and
Elin
's new pre-nup have leaked. Yesterday we reported Elin could hget up to $300 mill (with child support/spousal/etc) in a shorter window of time that she has to stay with Tiger. Now here's more details:
Apparently Tiger is negotiating an immediate $5 million payout to his wife, Elin Nordegren Woods and revising her prenup to give her as much as $55 million more to stay with him for just two more years as The Daily Beast reports. And the revised agreement provides for a staggered schedule of payments spread out over five years that could be worth upward of $75 million. So for Elin to collect $80 million, she'll need to stay with Tiger another seven years, be a dutiful wife in showing up with him at social events and in public as if they were still the perfect couple, and sign a nondisclosure form that will prevent her from ever telling her story. Even if she lasts only two more years, she'll still walk away with nearly twice what she was entitled to under the original prenup.
The original pre-nup called for her to stay with him for 10 years and she got a cool $20 mill. I swear this is the biggest come up of the damn decade--a nanny to a possible $300 mill?? Damn homie. Remember when
Trey Songz
(and some other folks) had some criticisms about
R.Kelly
and what he should be doing music wise several months ago? Well R has some things to say to the "flies" about their lack of respect: Respect the game youngins. And here's new flicks of the
Dirty Money
crew in the studio in Miami and just chillin: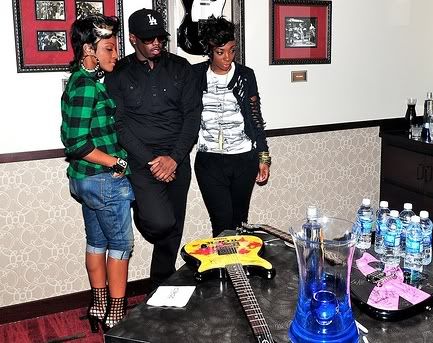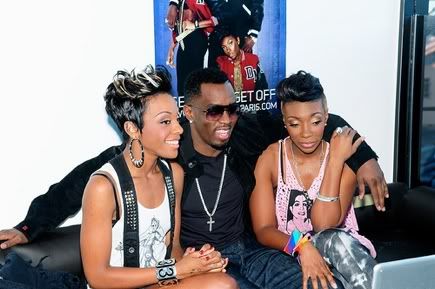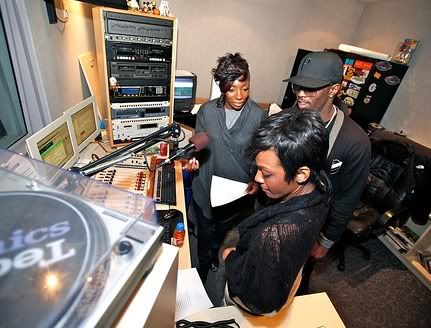 Starting to love
Dawn
's hair.