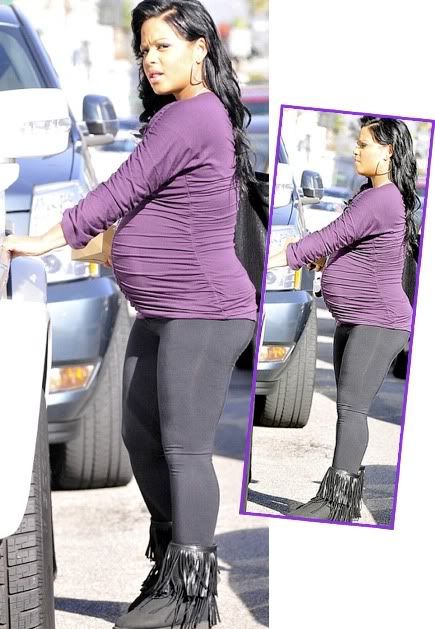 Christina

Milian

Nash
was spotted out and about yesterday.  Looking
mad
uncomfortable carrying around this baby bump of hers.  She looks like she's about to drop this bun any millisecond now.  She said at her baby shower about being nervous about labor:
"I am nervous about giving birth to the baby. That's probably the most nerve-wracking part of it all. Every day I wonder, 'What happens if she comes earlier than expected?' But as long as Dream is right next to me, I'll be fine."
Hang in there Christina!