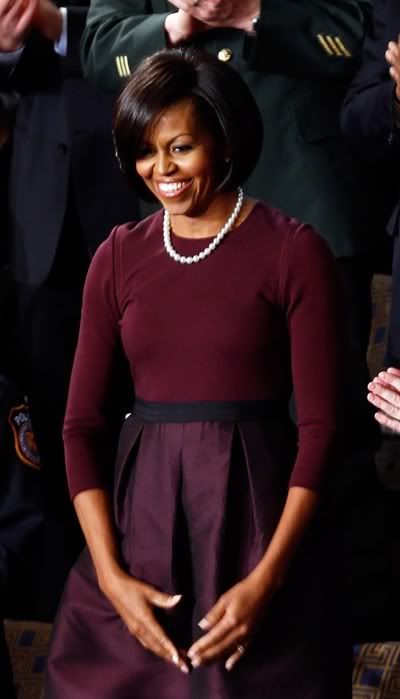 First Lady Michelle Obama
rocked this conservative chic look to last night's State of The Union address.  She rocked an Isaac Mizrahi 3/4 sleeved zipped back full skirted dress.  And in her fave color--two tones of plum.  Mrs. O topped off the look with her signature single strand of pearls.  So...
DO WE LOVE IT?!
More pics under the cut...