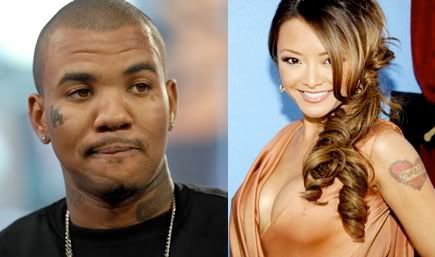 Tila Tequila
may be up to her crazy ass publicity tricks again.  But this time...she's hinting extra hard that
Game
the rapper knocked her up. She revealed weeks ago that she's pregnant (and we still don't believe her really).  And last night, she kept hinting at going to her baby daddy's studio.  Later she revealed she was at The Game's studio.  2+2=4.  But not always in Tila's case.  So the chances of the girl who cried wolf to be telling the truth are slim to none. Oddly enough, Game put out a random tweet last night as well referring to 2Pac's song "To My Unborn Baby".  Hmmm.
*UPDATE*
Just like we predicted, ish was just foolery and Tila is a liar.  Here's what Game just Tweeted:
Ha. Their tweets after the cut... Tila's Tweets: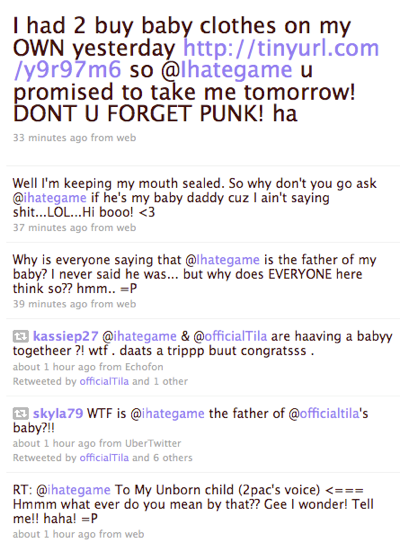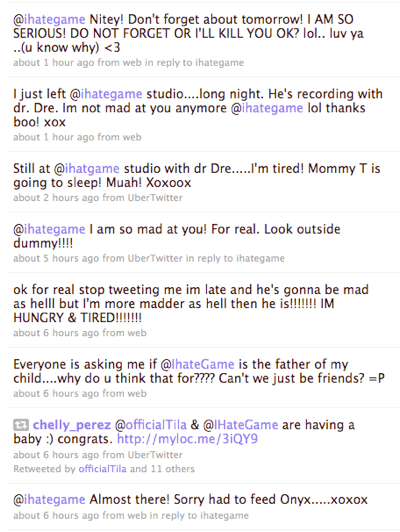 Game's Tweets:
Ummmm......