Celebs Sendin' Twitpics...
Jan 30 | by Natasha
Celebs and their Twitpics.  We've rounded up the latest batch of flicks your fave celebs just posted on Twitter.
NeNe Leakes
twitpic'd a photo of her and
Gretchen Rossi
--the Orange County Housewife. She said
"Look who came 2 c me! Now I c y all the bitches b mad @ her! Hot 2 trot! Love her."
Oh that NeNe....
Pooch Hall
(
Derwin Davis
off The Game) twipics a photo of him with a BIG hand, just saying hello to twitter.  He said,
"Just wanna say hi to the twitter nation!"
Melanie Fiona
Twitpic'd this photo of her and
Roberta Flack
rehearsing for The Grammys.  Roberta is performing with
Maxwell
on Sunday night by the way.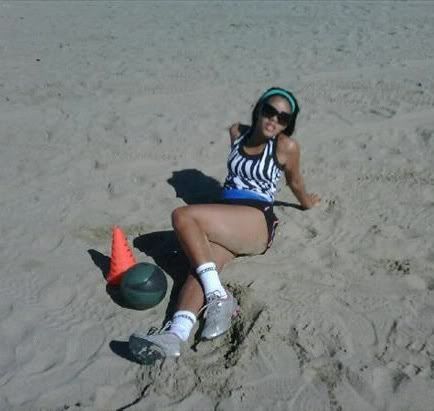 Angela Simmons
after a beach workout.  She said
"I cant feel my legs."
Game
in the studio with @roscoedpg and
Dr. Dre
writing for
Detox
.
Jordin Sparks
twitpic'd a photo of her showing her hair has grown.  She said "
Its taken awhile but my hair has finally grown out to a normal length!! YAY!"
Kevin Hart
twitpic'd a photo of his daughter .  He said
"This is why i have 2 make it!!!! I cant so no 2 this girl!!! My heart."
Our homie
Liz Hernandez
twitpic'd a photo of herself and
Trey Songz
in Big Boy's radio studio--She says
"Me & @SongzYuuup reinventing ... in The Neighborhood! : ) "
Oprah
Twitpic'd her brand new birthday babies she debuted on her birthday show today--
Lauren
and
Sunny
.
And Sherri Shepherd Twitpic'd her and Pastor Sonnie McClurkin at his birthday party. The Randomness: 1. Check out
Erykah Badu'
s brand new track "Jump In The Air & Stay There" ft. Lil Wayne
here
. This is the first of 10 different versions of this song. Yes....10.