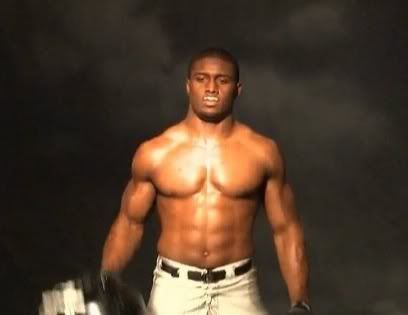 Reggie Bush just shot a sexy Got Milk? ad.  And here's the behind the scenes shots of it:
Kim hosted the Leather & Laces party last night in the MIA. She brought along her fam and Reggie's fam. We're told Reggie's mom
Denise
and Kim were having a blast all night long laughing, dancing and partying. So maybe they have a good relationship now afterall.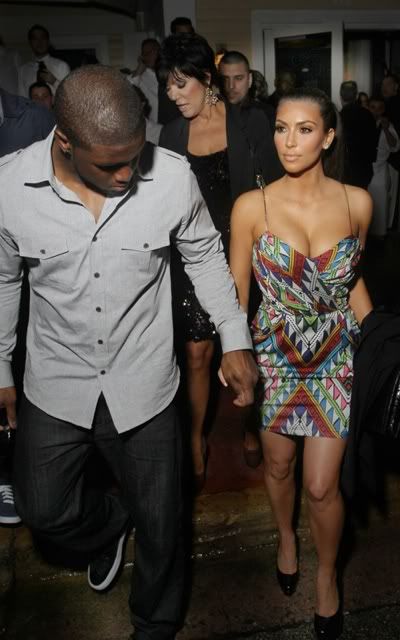 The fams at dinner last night at Prime 112 Also, Mama Denise was on
Wendy Williams
yesterday and she was being a proud Mama. She had a nice things to say about Kim and the possibility of another wedding in the fam. Here is the link to the clip of the show: