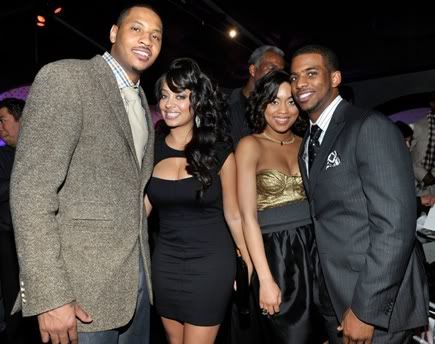 Celebs and ballers are in Dallas this weekend for the NBA All Star festivities. Over at the Jordan Brand Presents The FABULOUS 23 Dinner,
Lala, Carmelo, Chris Paul
, and
Jada
all were coupled up and looking fab.
And
Lebron
and
Jay-Z
kicked it with the kiddies at Sprite's Two Kings Dallas Elevators Mentoring Event. More pics from both events when you read the rest...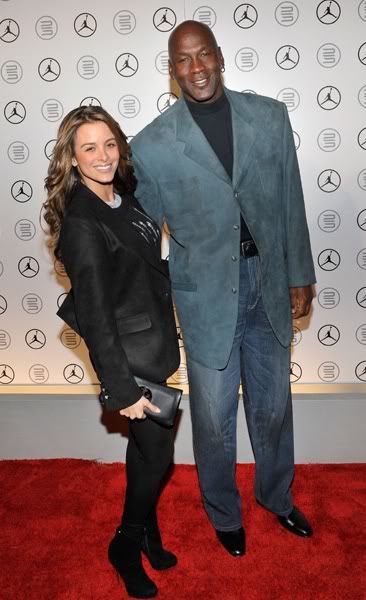 Michael and his girl Yvette were there at his Jordan brand event.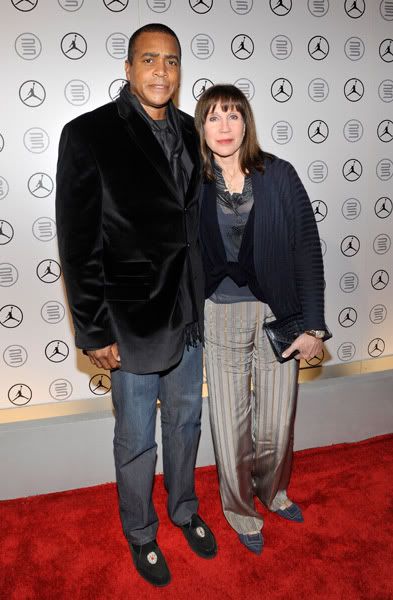 So was Ahmad Rashad and his chick Sale Johnson hit hte carpet.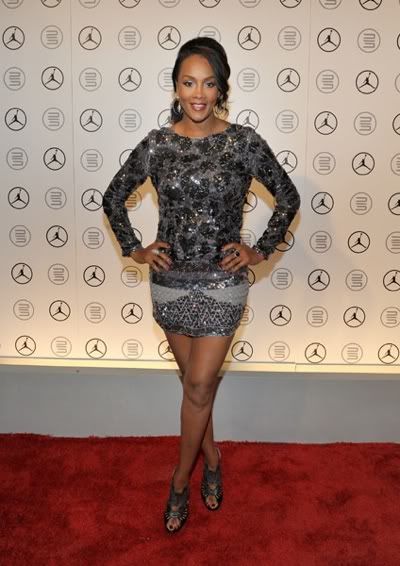 Lookin' good Vivica.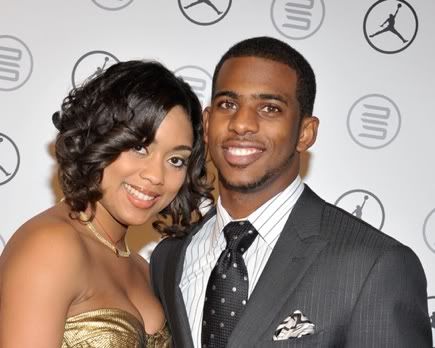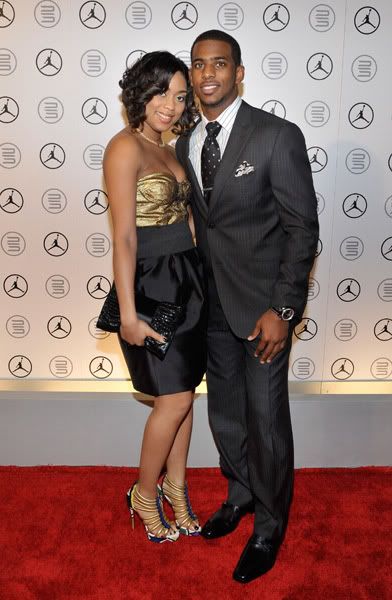 Chris Paul and his girlfriend/baby moms Jada hit the carpet.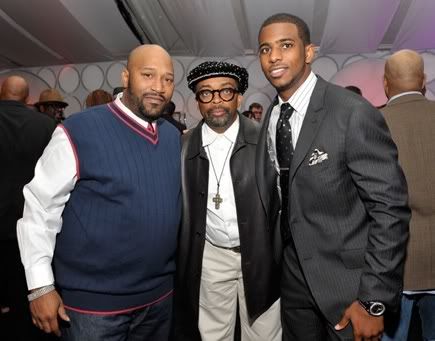 Bun B and Spike Lee were there.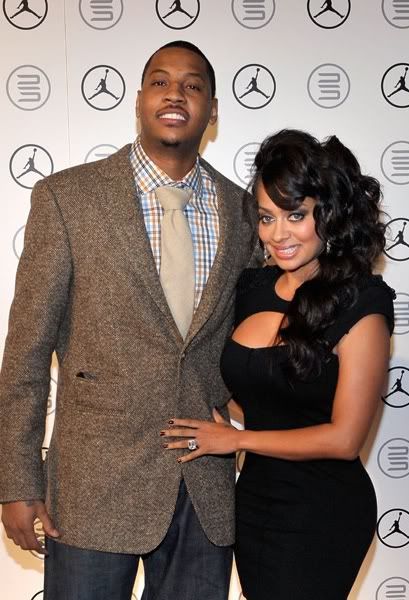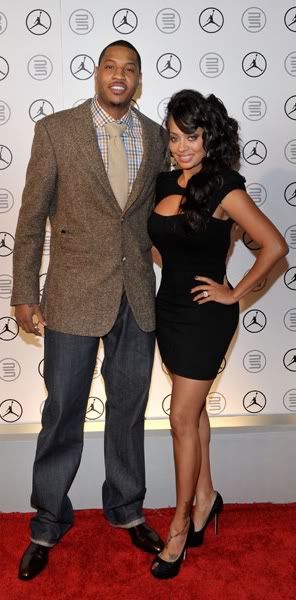 Carmelo and LaLa looked nice.  LaLa's def rocking a sexier look these days.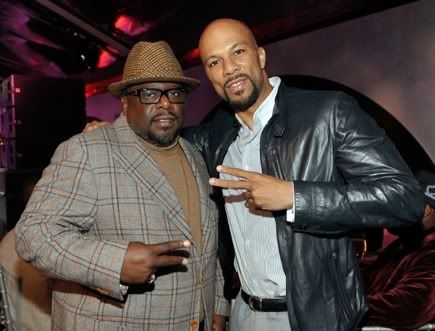 Common and Cedrick The Entertainer hit the event.  Ceddy performed a stan up routine for the attendees.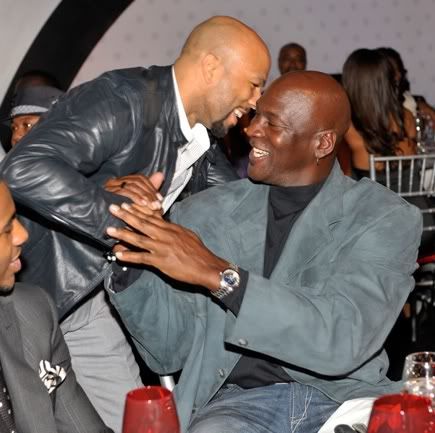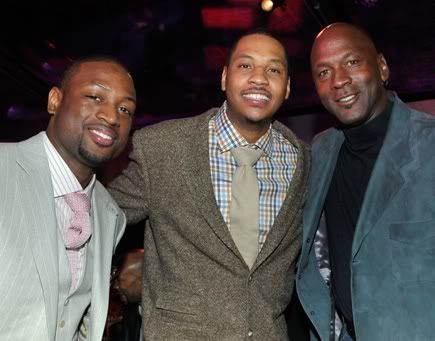 D-Wade kicked with with his Jordan crew.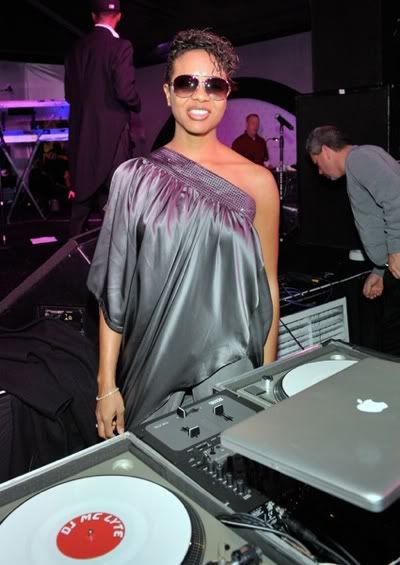 MC Lyte DJ'd.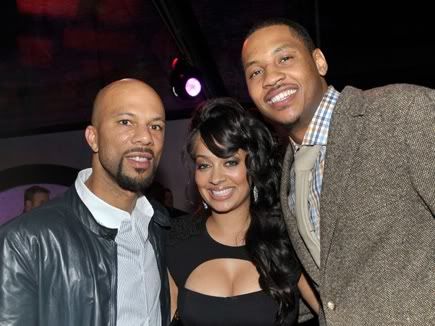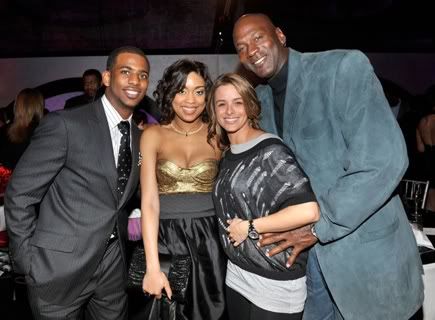 Cute couples night.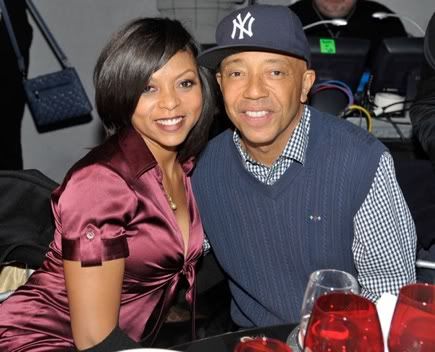 Taraji kicked it with Russell and Viv.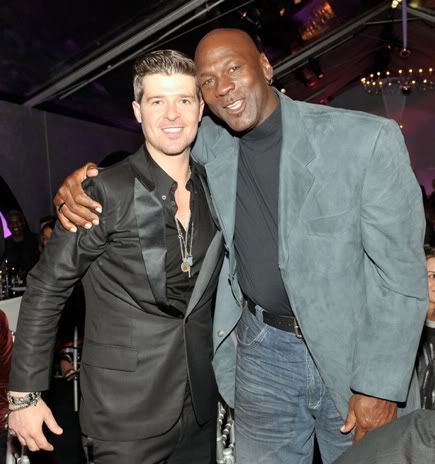 And Robin Thicke was there too. Over at the Dwyane Wade all star luncheon:
Y'all already know his girl Gabby was there to support. And over at Lebron and Jay-Z's Sprite service event for the kiddies: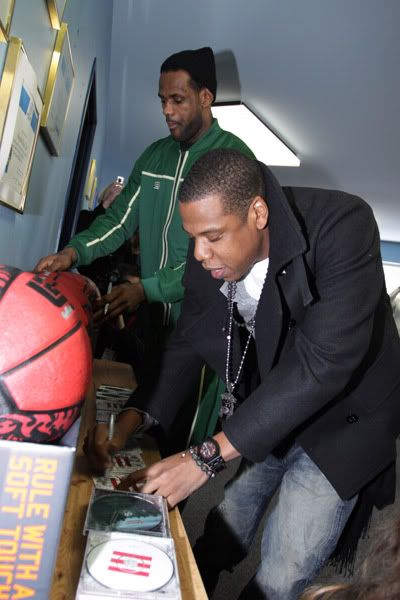 I see 'Bron is protesting haircuts.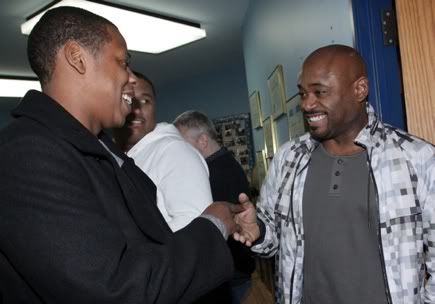 Steve Stoute was there too oif course.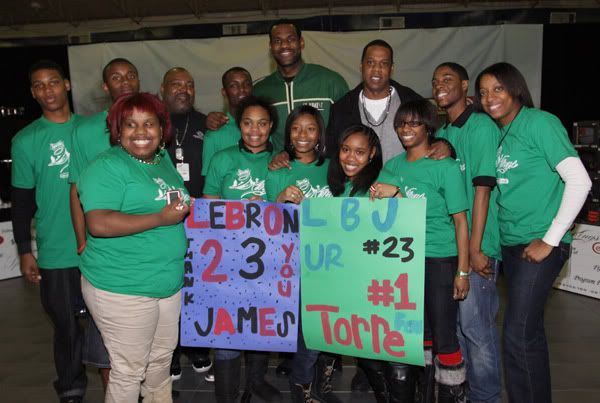 Cute.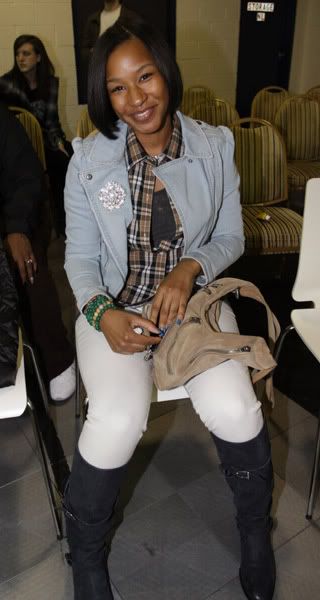 Bron's girl Savannah was there looking cute.
Kicking it with his mom Gloria.  Fun times in the D.
Photogs: Merritt/Nunez/Galley