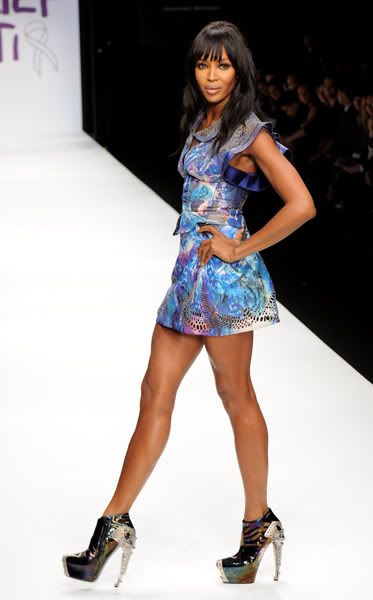 Naomi Campbell
has taken her Fashion For Relief: Haiti campaign over to her home city of London.  She hosted another fashion show for her org to raise money for Haiti Relief.  She hit the catwalk herself and looked gorgeous while doing so.  She's rocking a hot multi-colored mini dress and shoes you would commit 3 felonies for from Alexander McQueen's Spring 2010 RTW collection. This entire look is delicious. More pics and news on which ANTM chick got arrested when you read the rest...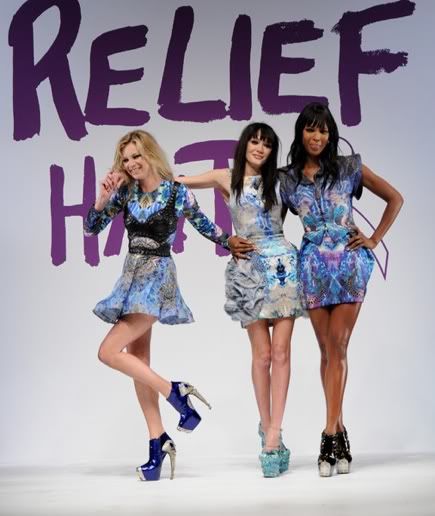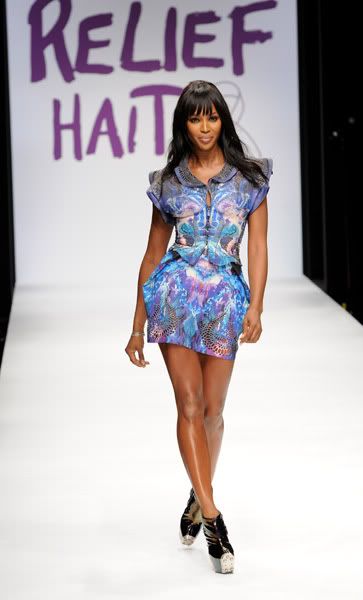 Hot.
ANTM's Atalya (Cycle 10) was arrested this week after getting into a fist fight with another chick at NYC's 1Oak nightclub.  Here's the scoop: Things got punchy at 1Oak the other night when former "America's Next Top Model" contestant Atalya Slater got into a fight with a female partygoer. According to a witness, Slater, who appeared on the CW show's 10th season, got physical during an argument over a jacket. "This girl was trying to take her jacket from a booth when Slater started to grab it," says our spy. "She thought it was hers. They started playing tug of war over it, and then, all of a sudden, she started slamming the girl in the head." Security broke it up and held Slater at the club until police escorted her out. The victim, who told us that she went to the hospital by ambulance, did not want to be named and declined to comment further. A spokesman for the NYPD said Slater was arrested for assault and released. Slater's lawyer denied the allegations.
Girl fights in the club are so lame.