Ashanti's Mom Upset That Susan Boyle Broke Her Baby's Record
Feb 19 | by Natasha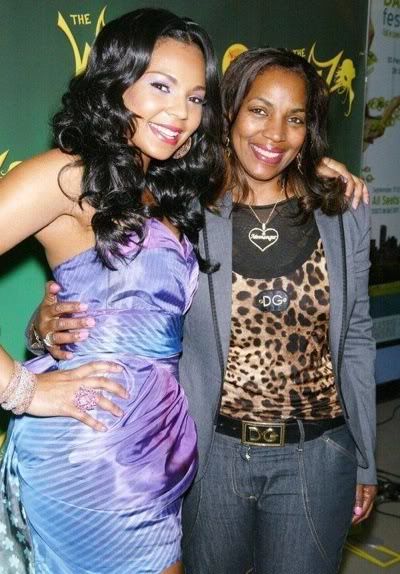 Ashanti
's momager
Tina Douglass
says she's slightly bitter that her daughter's record has been broken by
Susan Boyle
.  Apparently Ashanti has held the record for the last 8 years for the biggest debut sales week for a female on the Billboard charts. (Who knew?)
Speaking to WENN, Tina said that she was happy that Scot star Susan has done so well - but felt a bit bitter about the whole episode, because of how hard Ashanti has worked to get to where she is now.
She said: It's a double-edge sword... We were happy for her (Boyle) but Ashanti held onto that record for eight years and that was a big feat to accomplish with the music industry the way it is.
"This is my personal opinion: people wanna be successful and they're gonna take whatever route that they can. At the end of the day, before Ashanti blew up in 2002, it took me nine years of struggling with three record deals that failed. It was a struggle, it was hard, but it built character."
However, Tina said that her daughter won't be giving up any time soon – and that music fans should expect bigger things in the next few years.
She continued: "I'm not gonna knock anyone who has their hustle, and that's what I'm calling it... It's a little bit different, but we're blessed to be where we are. Ashanti's talent speaks for itself. In the next year or two we'll be looking to break other records."
Source
Damn.  What's 'Shanti going to do with her life now?