While you should never,
ever
respond to an enemy who is beneath you, this video right here made us kinda gad someone did.
Gabourey Sidibe
's mother
Alice
has responded to
Howard Stern
. When the shock jock and his "side kick" Robin disgustingly disrespected Gabby earlier this week on his show about Gabby's weight, the internets were up in arms.
CHECK HERE IF YOU MISSED IT
. Now, mama bear has something to say to Mr. Stern who called her cub "the most enormous fattest black chick he's ever seen" and said "she would never get another acting role again." Meanwhile, Gabby has already filmed another movie and is also starring in the new Showtime series "The C Word." Pow. An actress calls out the CW for being racist with their shows when you read the rest...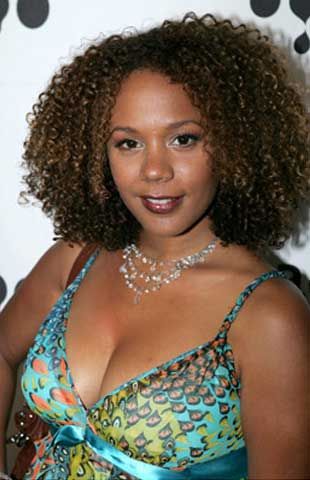 Remember
Rachel True
from UPN's "Half & Half" and the movie
The Craft
(one of my all time faves by the way)?  Well, she has some words for the CW network.  And she's calling them out for making money off black shows then canceling them and running ridiculous shows like "High Society."  That show
is
a bonafide mess though.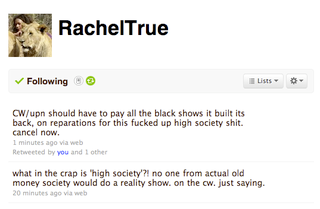 Her tweets have since been removed.  Oh wells...