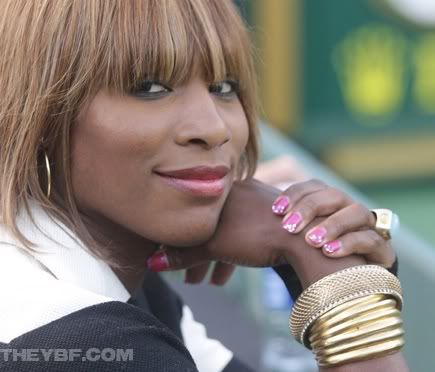 Serena Williams
is just as serious about her nail game as she is about her tennis game. The $30 mill tennis chick has now officially enrolled in the Palm Beach Nail School in Florida. She's been talking about getting her nail tech license, her upcoming nail polish line, and
was even spotted
practicing her pedicure game recently on her first day at nail school. Upon qualifying, she will have to pay $55 every two years to keep her "nail technician" license current. Serena was seen showing off her bedazzled nails while cheering for sister,
Venus
, from the Sony Ericsson Stadiums' photo pit today. Cute. More pics when you read the rest...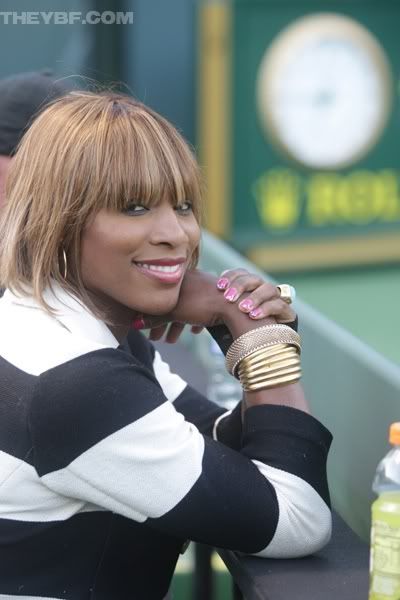 #3 seed Venus
advanced
to the semifinals today as well.
Photos via Splash