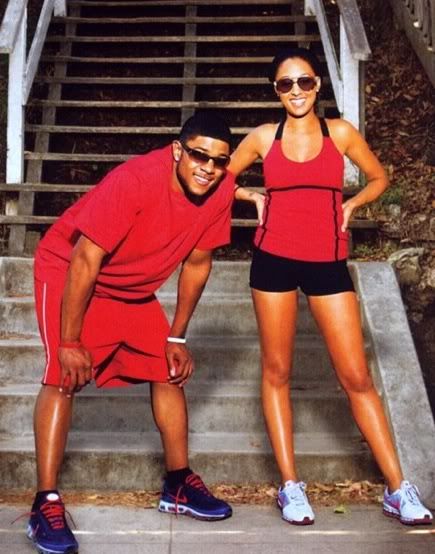 Tia Mowry
tweeted a story about the deal between BET and "The Game" nearing its final stages.  The show is on the verge of being resurrected.  Here's a snippet from
the article
:
The cable network is expected to announce at its upfront presentation this month that it is resurrecting the CW sitcom with original episodes.
The majority of the cast of "The Game," created by Mara Brock Akil, are expected to return.
Because the options on the actors had expired following the show's cancellation in May, BET had to negotiate new deals with them.
The network is expected to take lead in the production of the new episodes, with CBS Studios, which was behind "Game" when it was on CW, licensing the show to BET.
Also, "Game" is expected to have a new showrunner, Salim Akil, who will take over for his wife, Brock Akil.
Mara's husband
Salim
will be in the head production seat when the show returns but the original cast is all slated to return. 
Mara
is working on other shows including being a lead production consultant for
Courtney Cox's
hit show "Cougar Town".    All those letters and petitions must have worked after all.  Sweet. More news when you read the rest...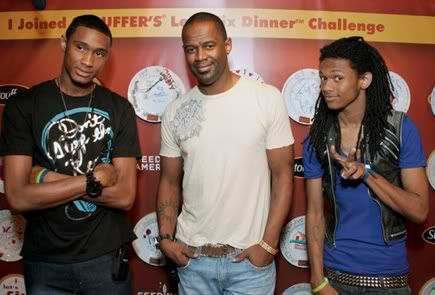 Brian McKnight's
still been a busy boy.  According to
TMZ
and birth certificate docs, he secretly fathered another child a year ago, and papers have been uncovered showing he's been paying child support for baby
Evan Brian McKnight
.  Brian also has two older sons pictured above. Interestingly, no paternity test was done and he is not in a relationship with the mother
Miriam Moreno
, but Brian has indeed been paying up.   He was in court last week about said payments.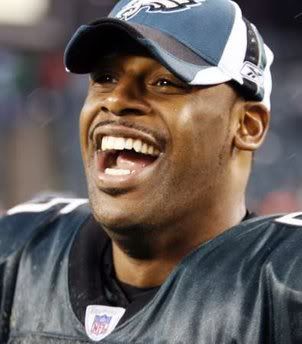 For all you YBF sports fans, Philidephia Eagles quarterback
Donovan McNabb
just had a huge trade go down late last night. He's been sent packing to the Washington Redskins. Who also happen to be one of the Eagles' rivals.
Here's
the scoop.