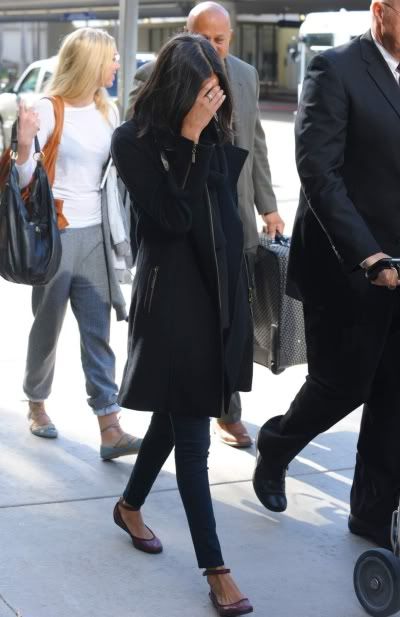 Looks like a certain Hollywood chick wasn't feeling the paparazzi cameras on Easter Sunday.  guess who was spotted arriving to LAX using their hand and hair as a shield. The answer when you read the rest....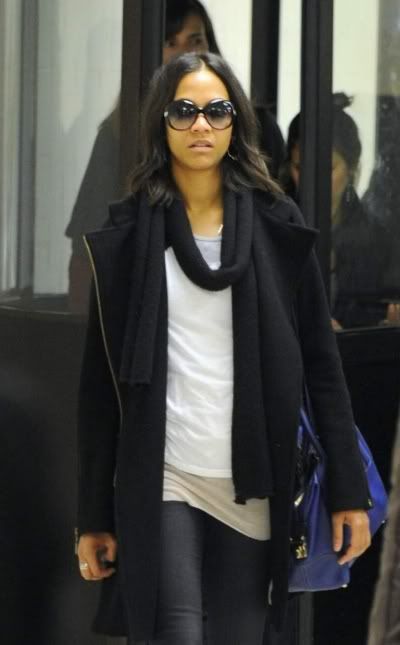 It's the new Hollywood "IT" girl
Zoe Saldana
.  And do we spy a fuller face and a small bump under that tee?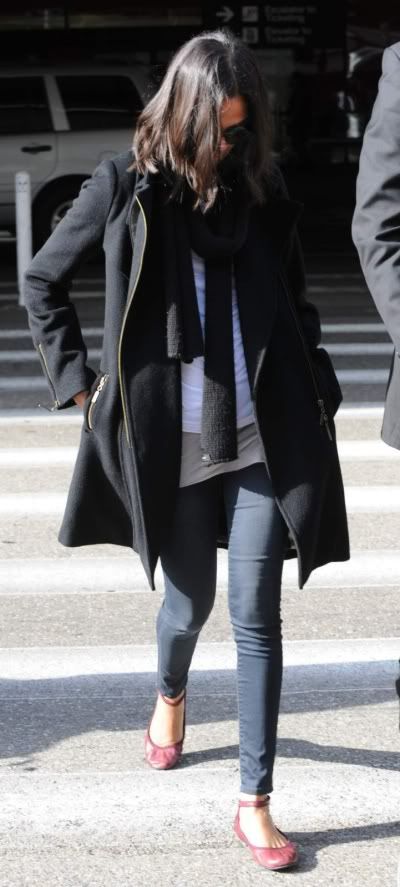 Hmmm.  That
would
explain this sudden camera shyness.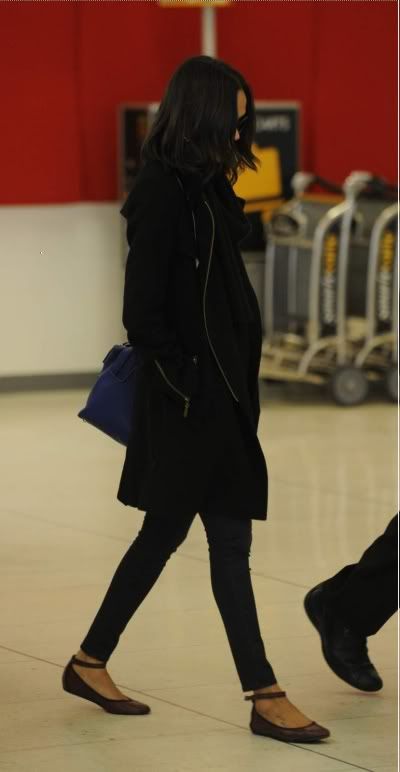 We'll hold off on the preggers watch for now, but we've got our eye on you Zoe.