Beverly Johnson Wilds Out On Her Boyfriend+Tiki's Jumpoff Babysat His Kids?!
Apr 09 | by Natasha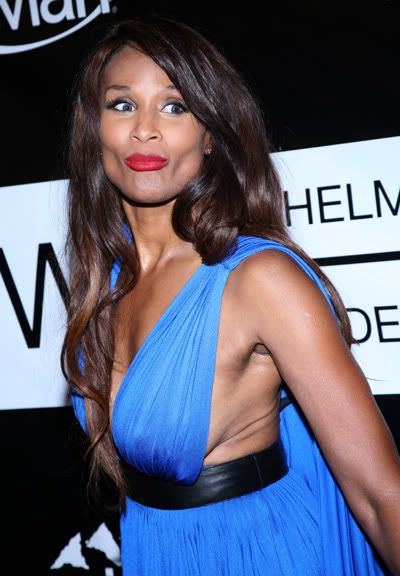 Former Supermodel Beverly Johnson popped off on her live-in boyfriend. Mark Anthony Burke just filed papers on Bev claiming emotional distress after she allegedly hired a gunman to go with her to threaten Mark and force him out of her house. Here's the deets from TMZ: In documents filed in Riverside County, CA -- Mark Anthony Burk claims Beverly showed up at his home with an armed Chuck Zito, and a separation agreement. Burk alleges Zito was flashing a gun during the January, 2009 incident -- while Beverly yelled at Burk to sign an agreement that would have paid him $2,000 to get out of her house, according to the papers. Legendary "Godfather" producer Robert Evans is also being sued. As for why, Burk's lawyer tells TMZ he's alleging Evans -- who was once romantically involved with Johnson -- was involved in the scheme. Isn't Beverly around the corner from 60? Was he stealing her wigs and flipping them for profit or something? This foolishness is for the kids. I'm not convinced this was the only way to get dude out of her house. And who hires gunmen in 2010 outside of mobs and government agencies? Are everyday gunmen pubbing their company on Craigslist? Or Facebook? I am really intrigued about how this works. Anyways, Bev must be putting it down on these dudes--he wouldn't even breakup with her when she offered to pay him 2k to do so. Smh... Updates on cheatin' ass Tiki Barber when you read the rest...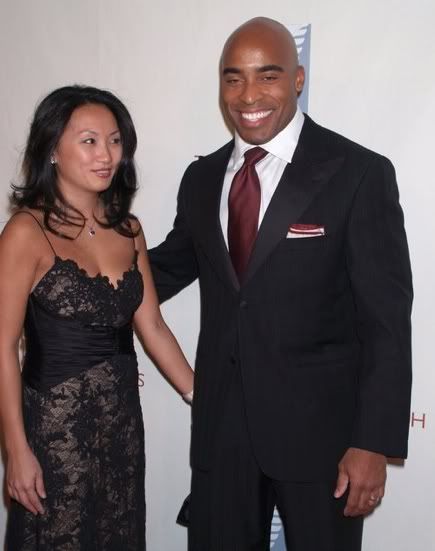 Tiki Barber was really wilin'. Reportedly he had his jump-off Tracy Lyons baby sitting his and his wife's kids! He came clean to his wife Ginny about the 2 year affair and she was crushed. According to the Post: Ginny Barber was "devastated" to learn Tiki began his torrid affair with temptress Traci Lynn Johnson much earlier in their marriage -- and long before she became pregnant with twins. "She had no idea what was going on. She had no idea about this relationship with Traci Johnson until he left in late November," one source close to the Barber family said. "There were no [apparent] problems in the marriage. "Ginny is devastated by this. All of this came out of the blue for Ginny. People may say, 'How could she not know?' But she really didn't. Tiki is a guy who travels a lot." The Post yesterday revealed that Tiki began bedding Johnson as early as 2008, when she was a 21-year-old student at Mount St. Mary College, a Catholic school in upstate Newburgh. Sources said the dapper running back lavished her with roses, jewelry and designer clothes -- and that Johnson was not shy about publicly reveling in her illicit relationship with the married man. Last Sept. 5 -- at around the same time Ginny became pregnant with twins by Barber -- Johnson posted a photo of Barber's blue Maserati on Facebook, and called it her "Boyfriend's whip" -- slang for car. Barber bought that exotic car in 2003, according to a Web posting by Maserati, which noted at the time, "Tiki is considered a model athlete, not only for his athletics, but for his clean living lifestyle." Dudes treating jump offs like wifeys now? Herein lies one of the problems.... The Randomness:1. So Carmelo Anthony got laid out at his game and his teammates and refs took forever to care. SMH.