FLICKS: Nicki Minaj+Amber Rose+Meagan Good
Apr 14 | by Natasha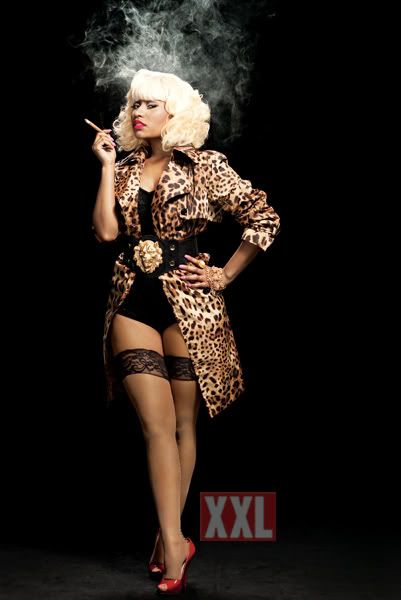 Nicki Minaj's pics from her new issue of XXL are out. And she looks like she's going with a rap Marilyn Monroe inspiration. Shocker.
And speaking of Nicki, here's behind the scenes footage of the tour she dropped off of. Video of Rihanna's Rated R tour in the making.
Alrighty then. Her BFF Amber Rose was spotted hitting the streets sucking down some....ice cream...with her girl Dez:
Um, ok. And Meagan Good hit the club scene in L.A. the other night:
No these aren't the same pics from earlier this week. And yes, looking at Meagan's rotation of club outfits is like a scene from Groundhog's Day.