OH SNAP! Garcelle Beauvais Publicly BLASTS Cheating Husband?!
Apr 09 | by Natasha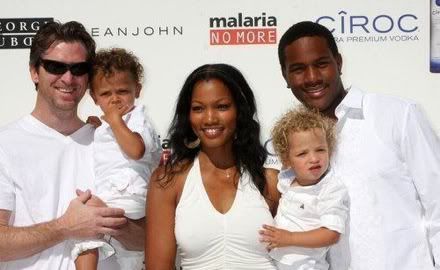 Year of the jump off and side chick is officially in full effect. Sources are reporting that actress Garcelle Beauvais-Nilon has pulled a Patty/Janet and blasted her husband Mike Nilon at his job. Well, over email to his co-workers to be exact.
Apparently the happy couple hasn't been so happy for the last 5 years of their 9 year marriage. Garcelle reportedly found out he was cheating with some hussy in Chicago, and she let all his co-workers at the esteemed Hollywood CAA Agency know in an e-mail blast: In an e-mail making the rounds at the agency with the subject line "Tiger Woods/Jesse James/Mike Nilon," the former "NYPD Blue" star wrote to Nilon's colleagues, "What do they have in common . . .
I found out today that MY husband of almost 9 yrs has been having an affair for 5 yrs with some slut in Chicago. I am devastated!!!! And I have been duped!! Our boys don't deserve this!" Source: Huff Post/NY Post Oh sh*t! Not cheating on Fancy for 5 years though?! Maybe Mike was so arrogant to think he could do this to Garcelle because he was arguably single-handedly keeping her on every Hollywood red carpet without her hardly even being in a movie or tv show lately. But this ish is just crazy. Hopefully their 2 and a half old twin boys (and Garcelle's 18 year old son from a previous relationship) don't get the brunt of this drama. Folks really need to watch their ish one day. Because I have a feeling next season of that show "Snapped" is going to be a special celebrity edition.