PROMO FAB: Keri Hilson's First Flicks As The Face Of Avon
Apr 14 | by Natasha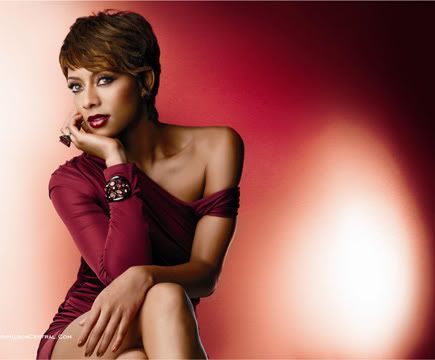 We announced Keri Hilson's stint as a the new face of Avon cosmetics about a month ago. And now, it's been confirmed by Avon and Miss Keri Baby herself. She speaks on the fabulous opportunity when you read the rest...
In WWD, an Avon rep explained, "We had a great partnership with Jennifer Hudson, and we found that so powerful that, in the same spirit, we wanted to take it a step further. Keri just brings a youth and vitality to our brand. I think that she's just the perfect transition." Keri added, "I'm really careful. I don't want to be affiliated with too many brands. It's got to make sense, and it makes sense [with Avon.] I love fragrance. I love beauty. I love to teach women that they should feel confident and feel good about themselves for themselves."
Keri's also been named the new face of Avon's Imari fragrance. And she's in good company--Zoe Saldana, Reese Whitherspoon, Jennifer Hudson and other Hollywood heavyweights are in that spot too. Nice. Here's another one of her first Avon promo pics:
Nice.