The Dream Kicks It Courtside+Nas Pays His Debts
Apr 15 | by Natasha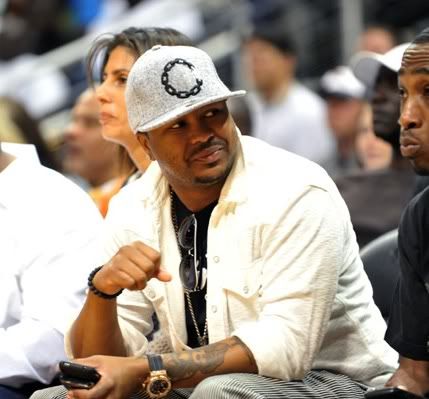 It's another courtside boys night out for The Dream. He left baby Violet and wife Christina Milian home while he hit up the ATL Hawks game with friends last night.
Folks have been speculating something may be up with the Nashes as they haven't been seen together since Christina gave birth. A big departure from their daily paparazzi sightings while Chris was preggers. All could be good with the Nashes though. Time will tell...
More pics and Nas pays his debts when you read on...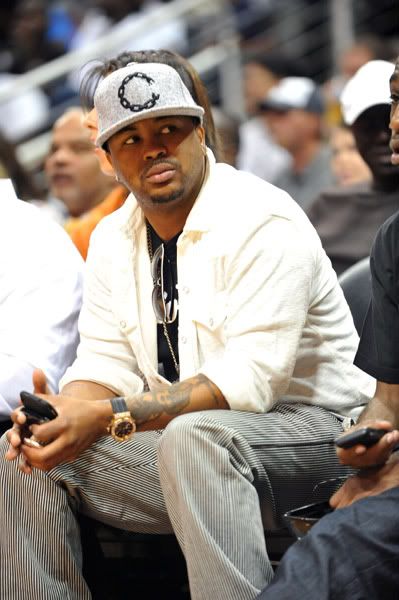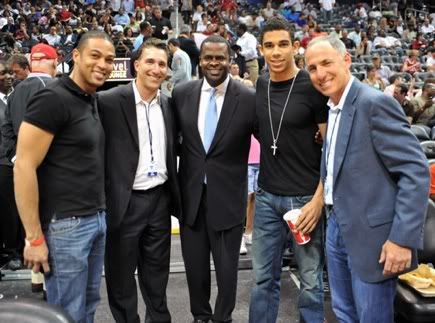 CNN's Don Lemon, mayor Kasim Reed, Thrasher player Evander Kane (second from far right) all kicked it at the game too.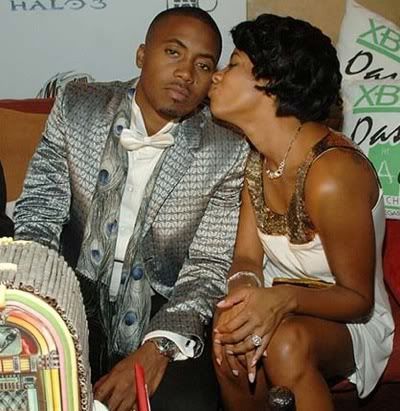 And just when folks were baffled about how Nasir was about to pay that $300k+ to his ex-wife Kelis in spousal/child support and legal fees, well he's taken care of it. At least what he needed to take care of in order to get released from his contempt charges. According to Yahoo News:
Nas says he's focusing on music and his children after striking a deal to dismiss a civil contempt charge against him.
A Los Angeles judge dismissed the contempt allegation against the rapper Monday after he paid nearly $50,000 in child support to his estranged wife Kelis (kehl-EES').
Kelis' attorney sought the contempt charge earlier this year after Nas (NAHZ) fell $200,000 behind on child and spousal support payments. He was ordered in December to pay more than $51,000 a month to Kelis and their infant son.
Looks like it's all on the up and up now. And we're about to get pics of somebody on a serious ass shopping spree...