Trey Songz & Kerry Rhodes Get Swexy+Gabby Sidibe's "SNL" Promos+Alicia Hits "American Idol"
Apr 22 | by Natasha
Trey Songz and Kerry Rhodes were on hand for 4th Annual HealthCorps Gala where Kerry was awarded recognition for his work with young men. Dr. Oz was the host--and Trey and Kerry looked hot.
More pics and other ish when you read on...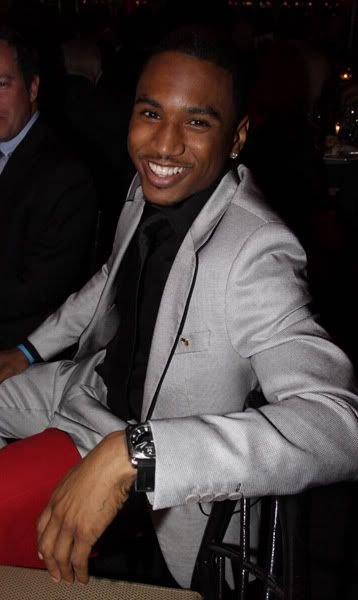 The Gala, themed The Garden of Good & Evil, was held at Pier Sixty, Chelsea Pier in NYC. Kerry was one of four recipients who received an award for his efforts and contributions to young men and women through The Kerry Rhodes Foundation. The Gala raises funds to expand HealthCorps in-school health educational and mentoring program to help fight child obesity. Nice.
Gabby Sidibe is hosting "Saturday Night Live" this weekend. And here's her promo reel.
Alicia Keys hit "American Idol Gives Back" show last night. And she performed "Unthinkable"--my fave track on the album--in a cute Disaya jumpsuit. Check it.