Ocho Cinco Goes In On The "BasketBall Wives" + Nicki Minaj & Diddy Make Their Debut?
Apr 27 | by Natasha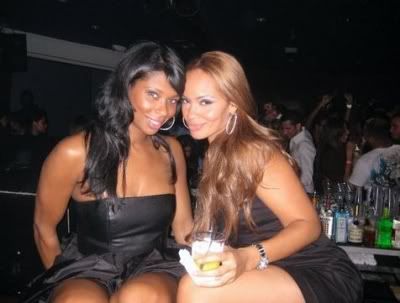 Chad "Ocho Cinco" Johnson wasn't too pleased about "Basketball Wives" stars Jennifer Williams and Evelyn Lozada talking ish about him during Sunday night's episode of their show.
And Mr. Johnson took to Twitter to blast them about their basicdom.
The drama and updates on Diddy and Nicki when you read on...
During the episode, Evelyn and Jennifer hit up Chad's Superbowl party at a mansion in Miami. What they didn't know is, the house was not Chad's. He was just hosting. They went on about how wack and lame the party (and "Chad's house") was during the episode. But Chad had some words for them after the show aired: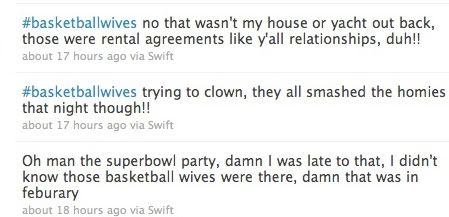 Funny.As.Hell.
And it looks like Nicki Minaj went with Diddy as her manager afterall. She was right behind him--holding his hand--as they walked into T.I.'s "Welcome Home" party in L.A. last night. Diddy was practicing his protective manager skills by trying to keep the camera out of her face. Interesting since she never struck me as camera shy. But whatevs. Peep the video snippet.
The Randomness:
1. Afeni Shakur, Tupac's mom, was arrested last week on a $10,000 felony drug charges. Story