The Shirtless Rapper Movement Continues...
Apr 27 | by Natasha
A while back somebody I know went in about "shirtless rappers" and how wack they are. Never noticed how funny that was until now. Wacka Flacka Flame and Maino and others all got the bright idea last night to go shirtless during DJ Prostyles' b-day bash. I guess we're supposed to be impressed.
More pics when you read on...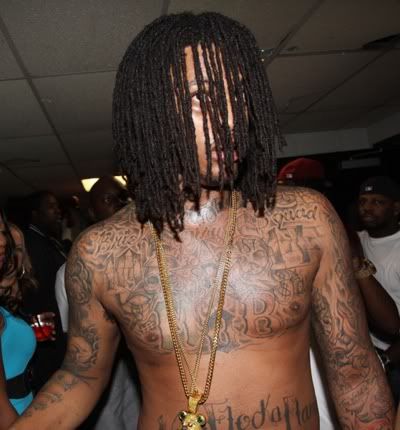 I honestly want to know what is wrong with this dude? Something looks more than off. I know some folks surprisingly think he's fine as all hell, but that's just pure comed to me.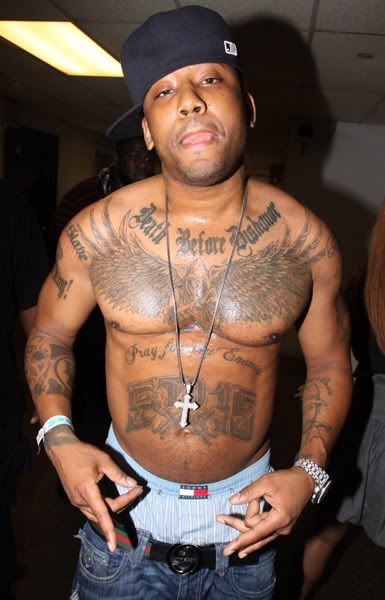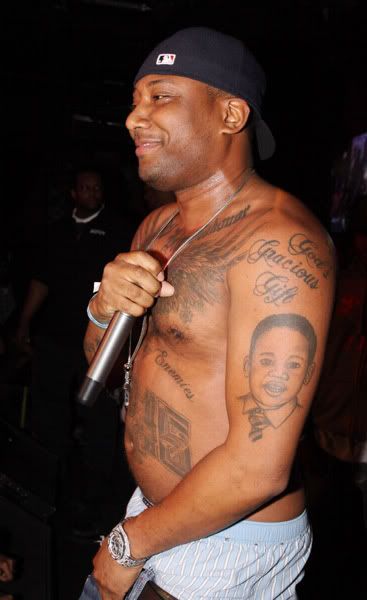 Maino lost his shirt in order to perform as well.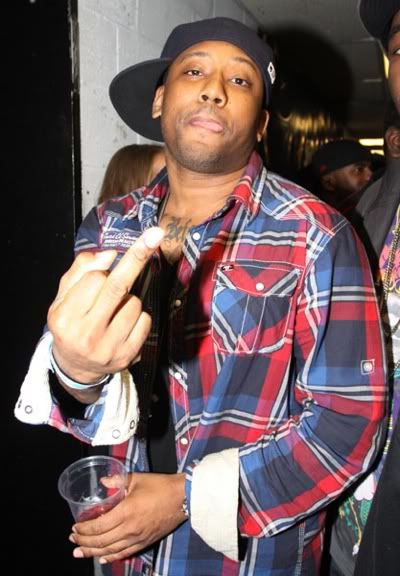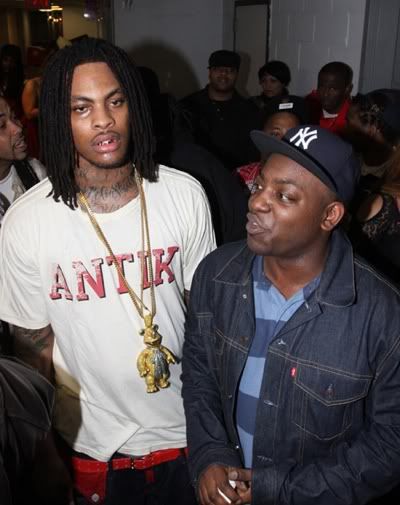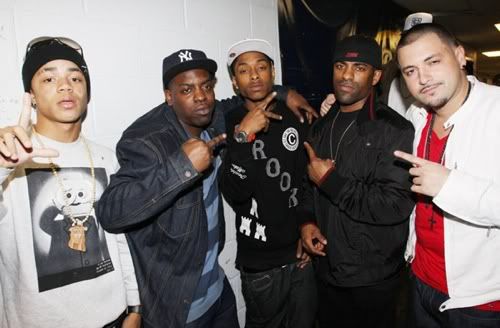 Rappers, DJ Clue, and DJ ProStyle (far right) all kicked it. This party just looked a sweaty mess. But so hilarious to me for some reason...
Photog: Nunez