Rihanna Gets Titilating At Sex Shop
May 01 | by Natasha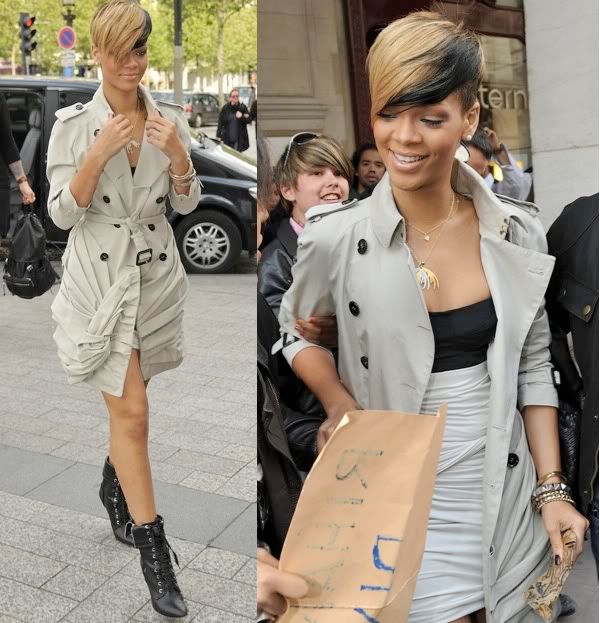 Gorgeous chick Rihanna hit the streets of Paris yesterday in her cute Burberry trench coat. And it wasn't all nice girl action. She shopped at Louis Vuitton followed by dinner at the Italian restaurant Findi. Then she hit the well known sex shop Toy's Me. My kinda girl...
More pics when you read on...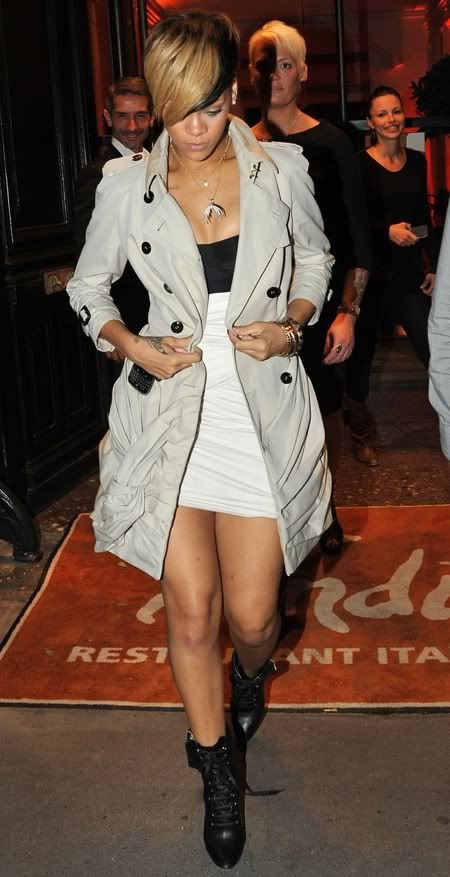 Looks like her man Matt Kemp's gonna be a lucky one when they meet up again...
Photos via Just Jared
The Randomness:
1. Don't forget to enter YBF's $1000 Nicole Miller Giveaway! ENTER HERE
2. HAPPY BIRTHDAY to all my fellow May Day babies (May 1st birthdays) and to the fabulous Tauruses!