Rapper's Delight: The Dream & Luda's "Love King" Remix Vid+Jay-Z & Bey's New Home?+Nas Can't Afford Kelis
May 05 | by Natasha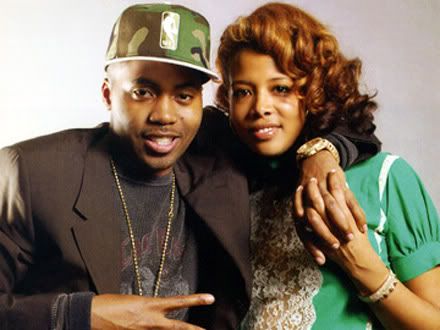 So maybe Nas can't afford Kelis after all. His lawyer is now petitioning the divorce judge to re-count Nas' dollars since he claims he "makes substantially less" than the $152k/month he owes Ke Ke.
Womp.
According to TMZ:
...a court ordered Nas last month to pay more than $87,000 in back spousal and child support. The judge also ordered Nas to pay Kelis $10,000 a month in spousal support to stay current. It's unclear how much Nas is required to pay in monthly child support.
Nas says in the new legal docs obtained by TMZ ... the judge predicated the order on Nas making $152,031 a month, but the rapper says he makes "substantially less than that amount."
Nas' lawyer, Mark Vincent Kaplan, is asking the judge to take another look at the damage to Nas' wallet.
But didn't Nas say in a recent interview he was paying everything and everything was all good, despite the rumors? Hmmm.
Supposedly, this is video from Jay-Z and Beyonce's brand new home in Pennsylvania. They've already been confirmed to have scouted out the place. It's a 16,000 square-foot estate on a 210 acre lot on top of a hill and reportedly could be the new home of The Carters:
Well damn.
And here's The Dream's new remix video with Ludacris for "Love King".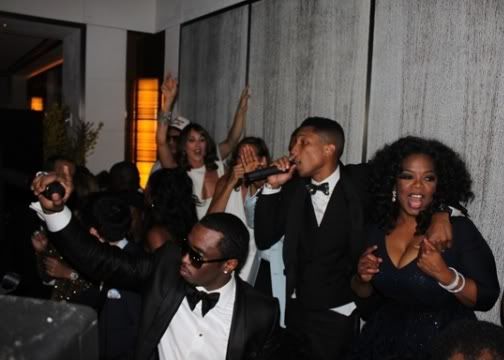 On a side note, is that you Oprah partying with Diddy and N.E.R.D. after the Met Ball? Gotta love it.
The Randomness:
1. J.D. says Usher is straight disrespecting him. He shouldn't have to ask Ursh if he can Exec. Produce Usher's next album. It should have been a given due to J.D. giving him his biggest selling album to date, Confessions.