YOU DECIDE: Which "NeNe Nose" Is Best?
May 19 | by Natasha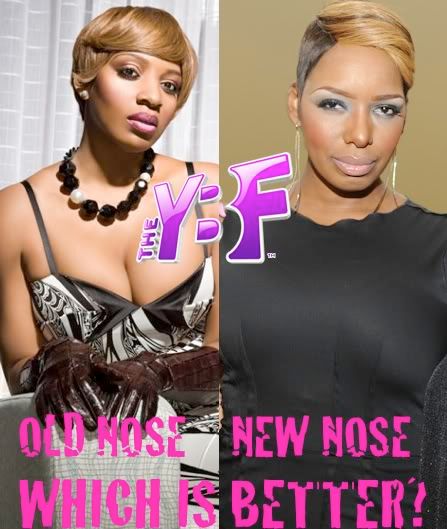 NeNe Leakes cracked open her piggy bank full of cash from club "walk throughs" and a couple seasons of "Real Housewives of Atlanta" and put it to use. In YBF's exclusive pics from NeNe's co-star Sheree's "Dance With The Stars" event, it's pretty clear that NeNe's gotten some work done.
Folks all over the net are up in arms with mixed reviews on her new nose (and possible other facial nips and tucks). We ALL can agree something's different. But is this a surgical travesty...or a simple upgrade? Pics when you read on...