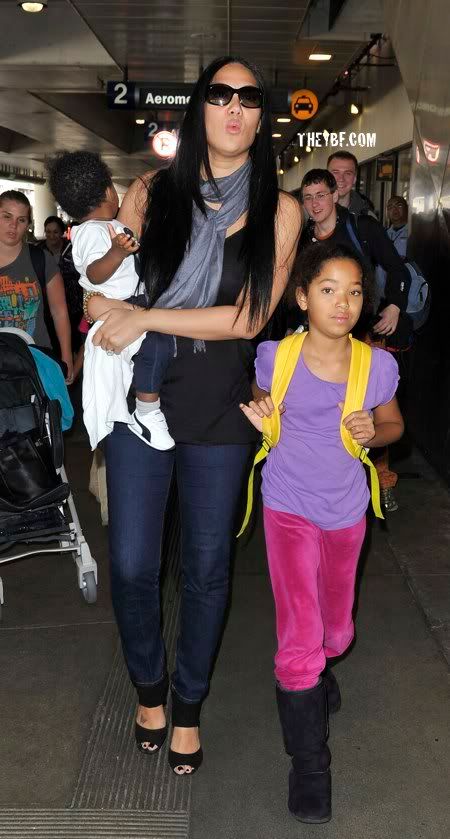 It happens to every fab mommy. Well, many of them. Kimora Lee arrived with her kiddies, and her other girls, to LAX airport yesterday. She was rocking a sheer black shirt and exposed way more than I'm sure she meant to.
A bra will always prevent such exposure girlie. But hey...it happens. More pics of KiKi with Kenzo, Aoki, and Ming when you read on...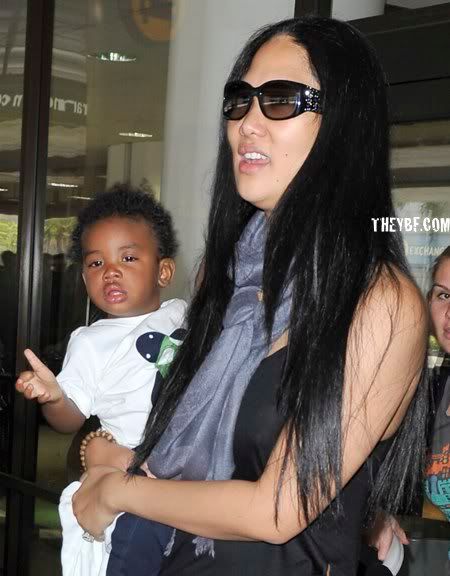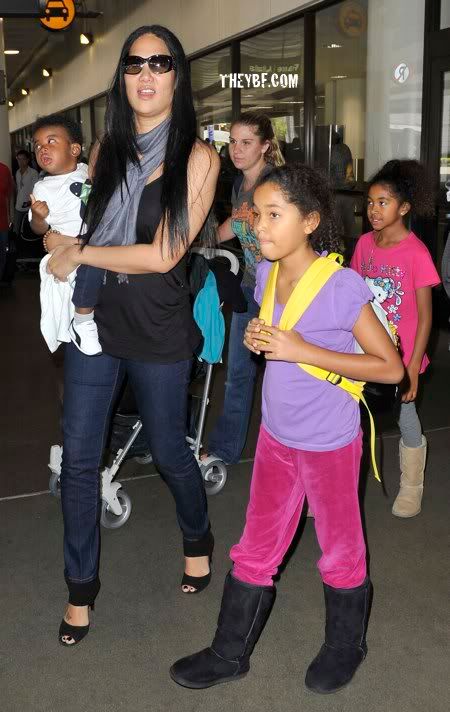 These kiddies are too cute. And damn that KiKi for rocking heels in an airport while carrying a baby and watching her other kiddies and making it look effortless all at once. That's talent.
Photos: SPLASH