Nas Aint Feelin' Kelis' Face
Jun 03 | by Natasha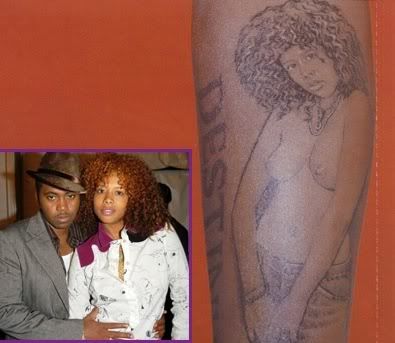 Remember that tattoo of Kelis that Nasir got way back when they were head over heels in love? He had an image of her topless upper body tatted on his forearm--right next to his daughter Destiny's name.
But now that they're divorced, he's not feeling toting that mug around. We've got a pic of how he's covered it up when you read on....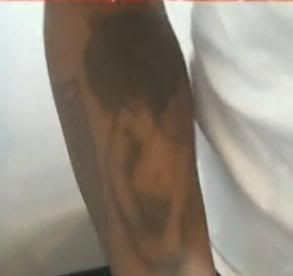 Nas said in a recent interview that it's a lion's head atop her body for right now. Hopefully that's only the beginning for now....
Pics via Black Urban Times