CANDIDS: Mel B. & Fam+Naomi & Vladimir+Ajak Deng
Jun 07 | by Natasha
Mel B. and her fam were spotted out in Beverly Hills shooting their new reality show. The cameras followed Stephen, Angel, and Mel and daughter Phoenix as they shopped it up at Kitson Kids while little Angel got animated with her fam.
More pics of this fam and other folk when you read on...
LOL @ Angel.
LOVE Mel's dress. Cute fam.
Naomi Campbell was spotted yachting around the south of France with her boyfriend Vladimir--as usual--with friends this weekend. The couple worked out with a trainer then chilled in the sun in their swim gear: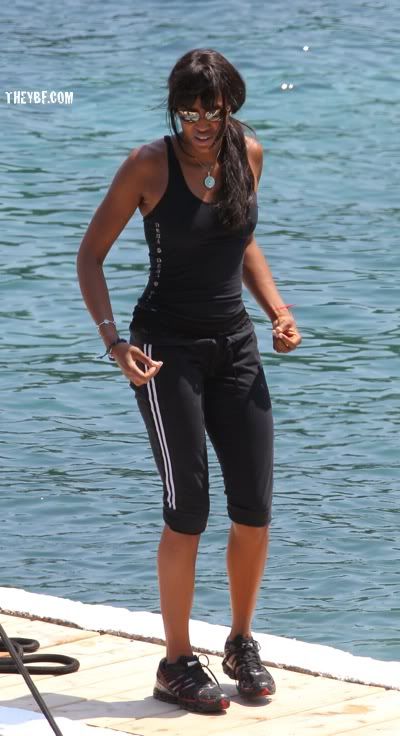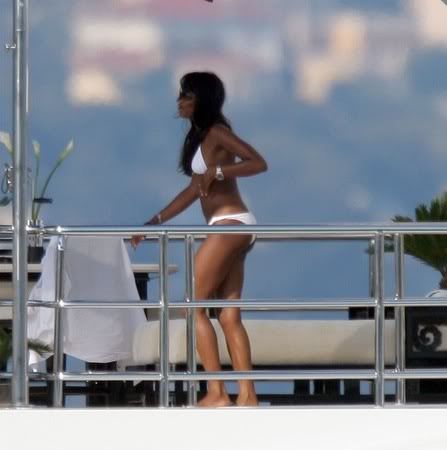 Must be freakin' nice.
She was also spotted off the boat going for a stroll yesterday: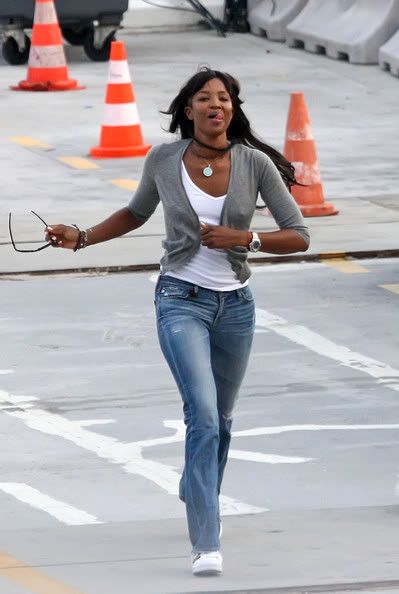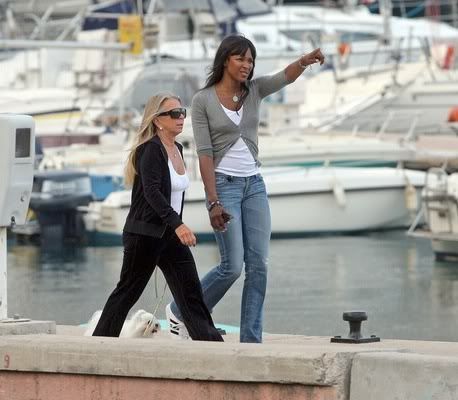 Cute.
And Sudanese model Ajak Deng was spotted walking the steaming streets of New York yesterday:
Nice romper.
Photos via SPLASH