Diddy Tells Lil Kim Not To Be Mad+Brian McKnight Owes $340K To His NEW 14 Year Old!
Jun 12 | by Natasha
While doing promo for Last Train To Paris in London yesterday, Diddy stopped by Tim Westwood's studio to yap about the Barbie Beef with Nicki Minaj and Lil Kim (amongst other things). Here's the audio where Diddy gives his side of the beef, and his apologies to Lil Kim.
Check that and Brian McKnight's child supprt drama when you read on...
"I want to say I love Lil' Kim, man," Diddy told the BBC's Tim Westwood on Friday (June 11). "I'm sorry that she's mad. I never would have thought that by me working with another artist that she would take it the wrong way. But if she's taking it the wrong way, it ain't meant like that. Nicki never did anything to her."

"[Nicki] ain't trying to swagger-jack or say nothing negative about her. I just think that Kim needs to just understand that Nicki as a whole has always been respectful of her and Nicki's not trying to be her," Diddy said. "I ain't gonna make no apologies for working with Nicki Minaj. [She is] somebody that's never said anything negative about Kim and just really has always, in my eyes, has paid homage to Kim. She's a different MC. They don't even talk about the same thing. If you're like a connoisseur of MCs and you a specialist — like what Kim has talked about and what Nicki talks about — they don't talk about the same things."
Diddy says at the end of the day, he's riding with Nicki AND he's still ridin' with Kim. "It aint no beef." We'll see....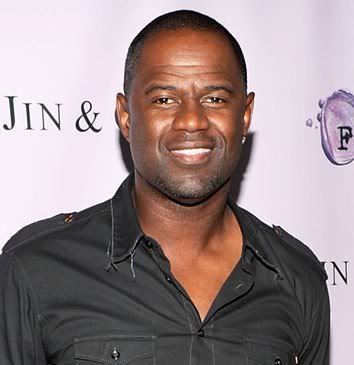 And Brian McKnight owes some serious cash to one of his baby mamas--whom he just found out is his baby mama. According to TMZ:
Miriam Lee filed paternity and child support docs in Orange County, FL last year alleging McKnight is the father of her son.

Brian never filed docs addressing her claim .. so the judge has ruled Brian's the daddy.

And now for the bad news -- the judge also decided Brian must fork over 14 years worth of child support ... which comes to a whopping $341,640.

We're told Brian's monthly support payment is $11,388 a month.

A rep for Brian McKnight tells us, "The judgment in Florida was a default judgment made without Brian present. He's still looking to establish paternity, and is awaiting the results of a recent test."
Damn B. $11K/month AND $341K in back pay? Good luck with that....