Jasmine Sanders Isn't The Only Chick Chris Brown Is Boo'd Up With These Days?
Jun 14 | by Natasha
Chris Brown may have a new girl named Jasmine Sanders he likes to be pictured with, but he has another model chick he gets boo'd up whenever he's in New York.
Sources from Chris Brown's camp say he and urban Puerto Rican model Sophia Marie started dating after Chris and Rihanna split, and the two still see each other to this day. They even hit Club Amnesia in NYC together a week and a half ago. And no, she's not Trey Songz's girl. More deets when you read on....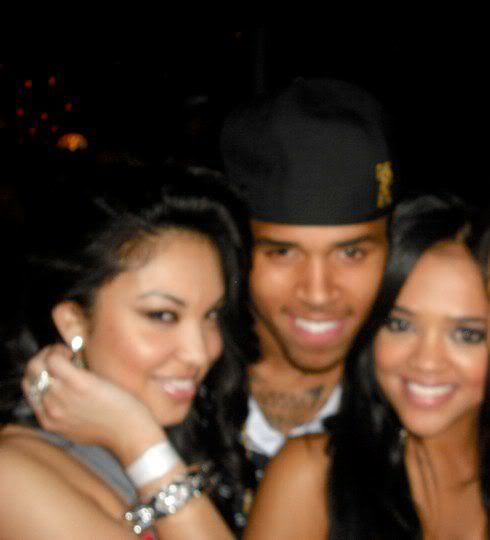 Sophia is Medical (Pharmacy) School graduate/video model (Drake's "Best I Ever Had", Lloyd Banks' "Beamer, Benz, or Bentley" videos). And folks say she and Chris act like a couple every time he goes to NYC. He makes it his mission to see Sophia and tell his friends how much love he has for her.
While pics hit the net last week of Sophia supposedly on a date with Trey Songz, the pics were actually from an upcoming music video Trey has coming out with rapper Fat Joe, and she's the lead girl.
Apparently Sophia wanted to keep her and Chris' relationship low profile because she was in med school and didn't want to be in the media linked to him and compared to Rihanna. I guess modeling in G-strings and such was acceptable though.
The source says:
Chris and Sophia have been together ever since he and Rihanna broke up, but Jasmine is much more comfortable being in the media because she knows being seen with Chris will help flourish her modeling career. But while Chris was out hanging with Jasmine just days before, Chris made sure to find time to spend with Sophia and her friends at NYC's club Amnesia.
Since Chris never claimed to be in an exclusive relationship with Jasmine, seeing other ladies may not actually constitute as "cheating". Guess he's just sowing his model oats these days. More pics of Sophia: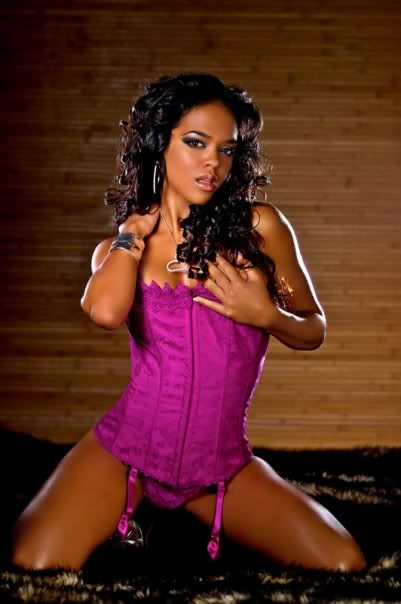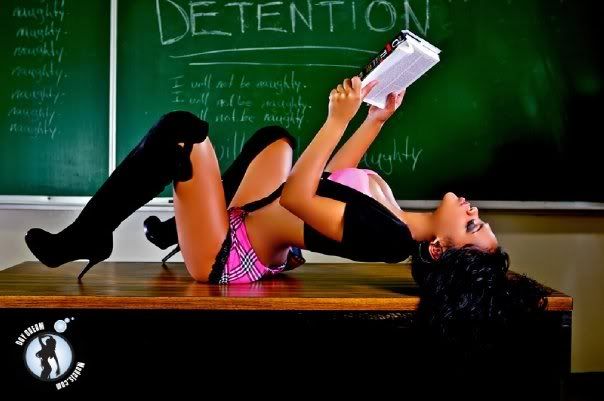 Chris clearly has a type...