Rihanna Gets Print Happy In L.A.
Jun 15 | by Natasha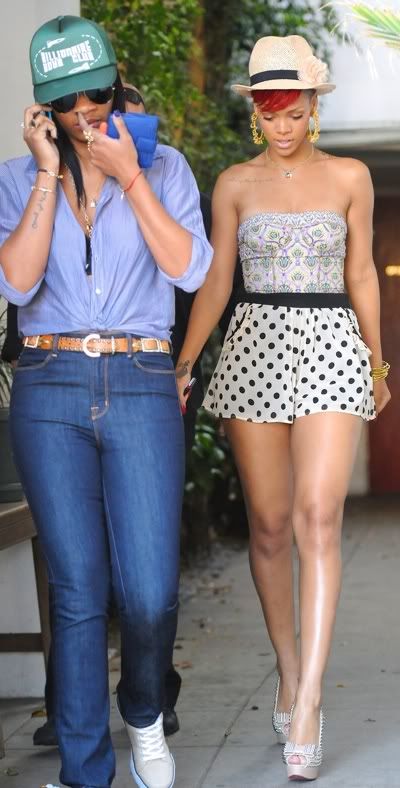 Rihanna was spotted out in L.A. in a black/white polka dotted mini-skirt and a pastel floral strapless top for an interesting summer look. She and her studded Louboutins were walking around with her BFF Melissa. Was Melissa digging for treasure?
Rih is back at her U.S. home base taking a break from her world tour, spending some time with her boyfriend Matt Kemp, and she performed with Eminem last night at the Staples Center. More pics and vid when you read on...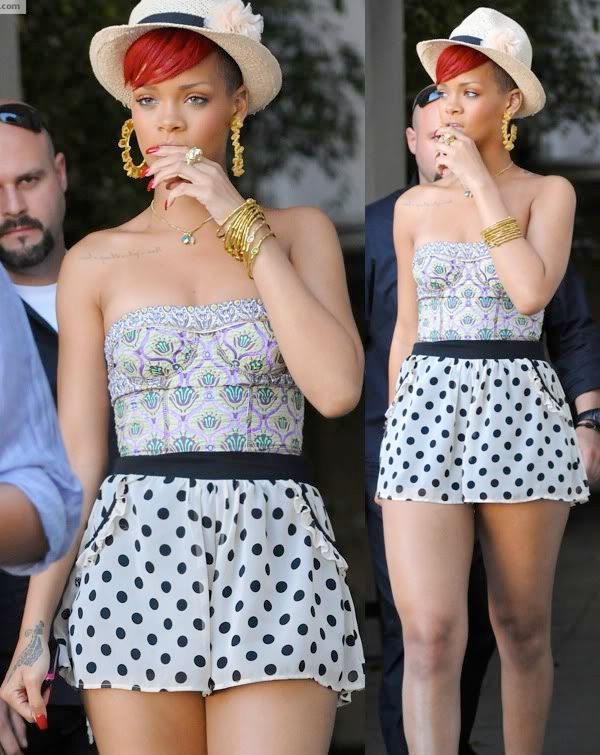 Rih has also added Travie McCoy to the North American leg of her tour that wraps August 28th.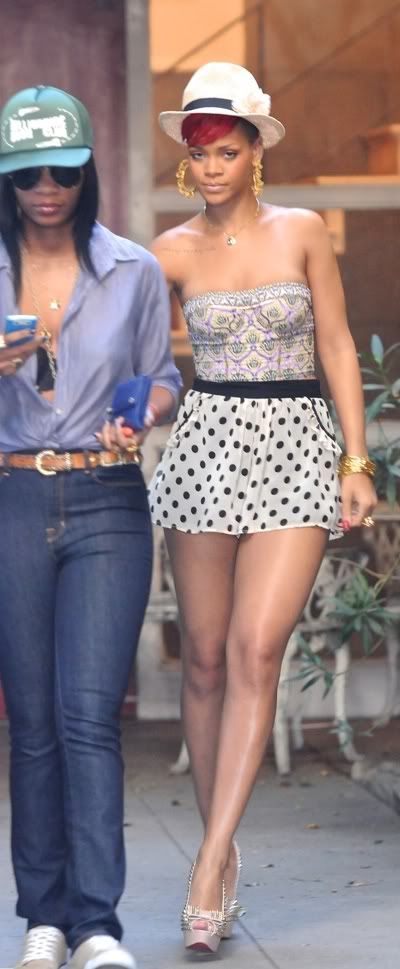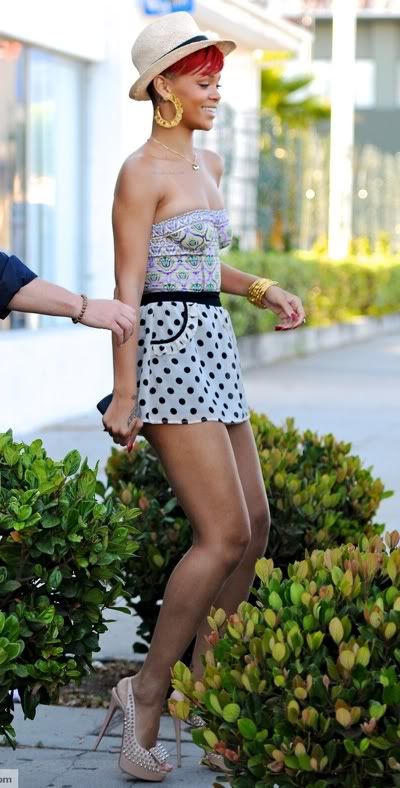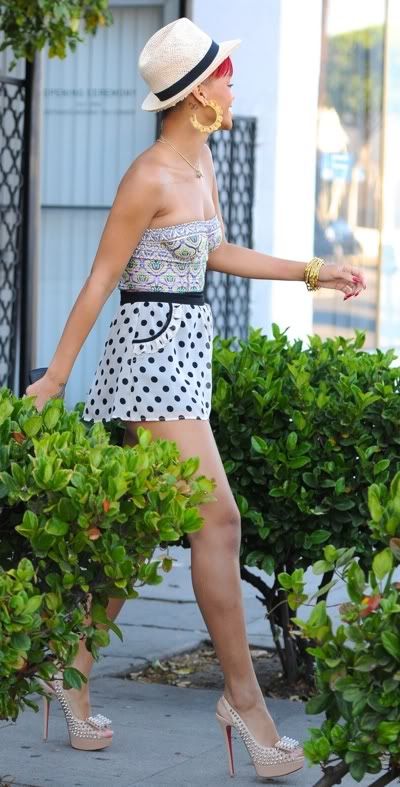 Interesting combo of prints and colors. She makes it cute though nonetheless, even though it would probably be a hot mess on others...
And here's her performance from last night's Activation E3 Preview concert with Eminem & Travis Barker for Em's "The Way You Lie" track.
Photos via RihannaDaily.com