CANDID COUPLEDOM: The Carters+The T's
Jun 29 | by Anonymous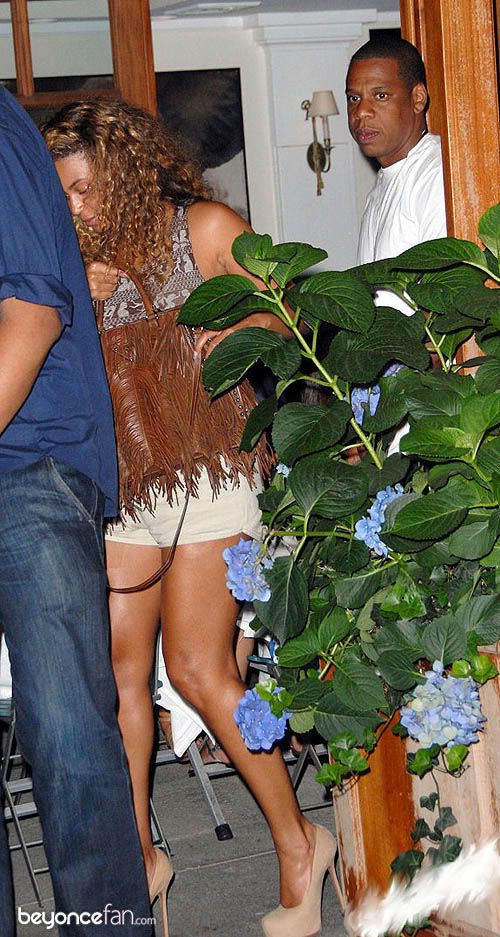 The Carters trekked it to the Upper East Side to dine at their fave italian spot Nello's last night. B rocked some short shorts and a copped shihrt. But she surely placed her bag strategically over her tummy. Wouldn't be surprised if it was just to keep the people talking.
More pics of them and Ice-T and CoCo showing out on Miami Beach when you read on....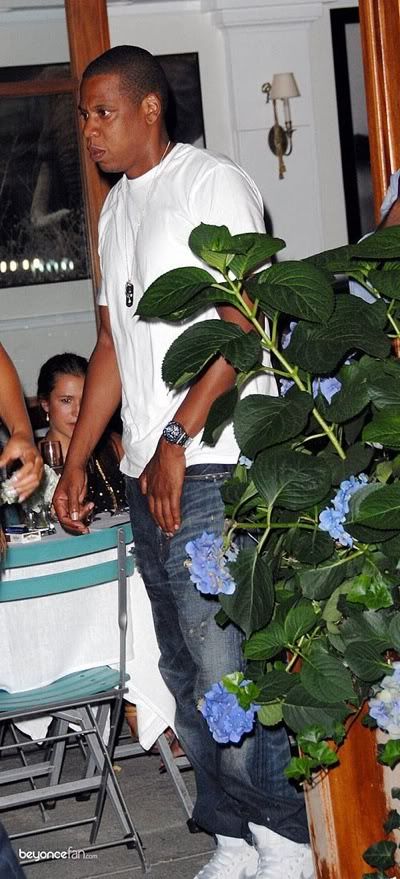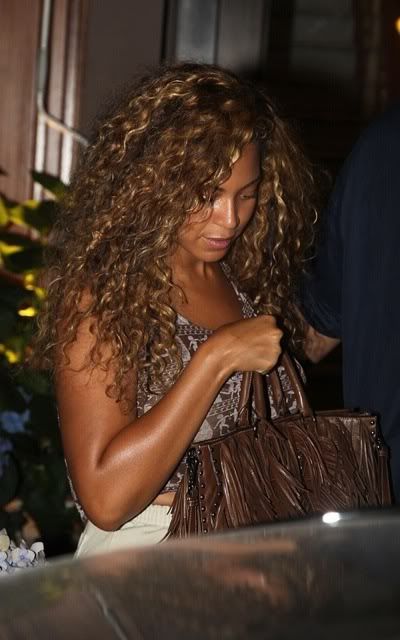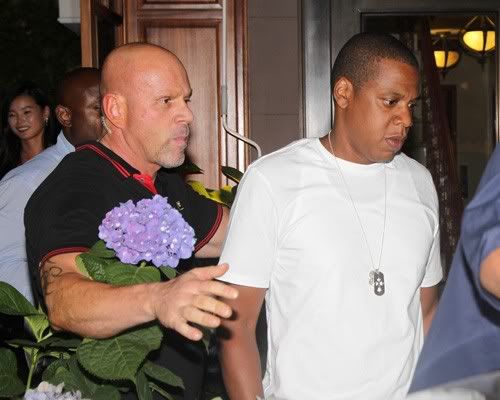 A typical night oout for the Carters.
And in a less clothed situation down in Miami, Ice-T brought his wife CoCo to the beach: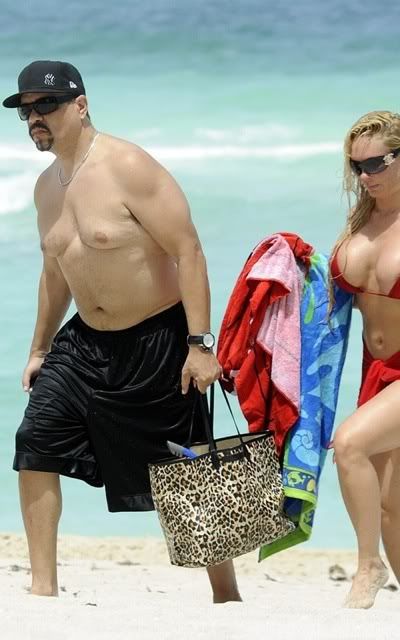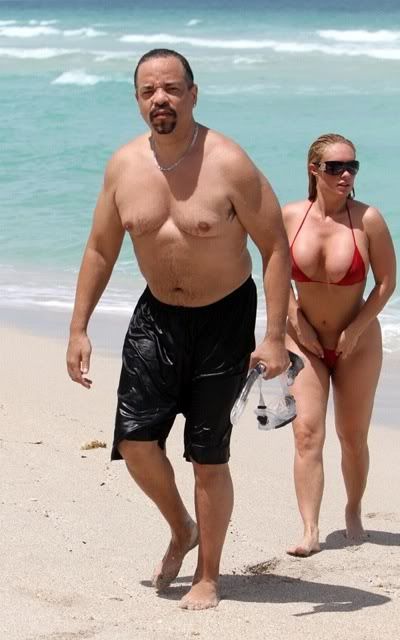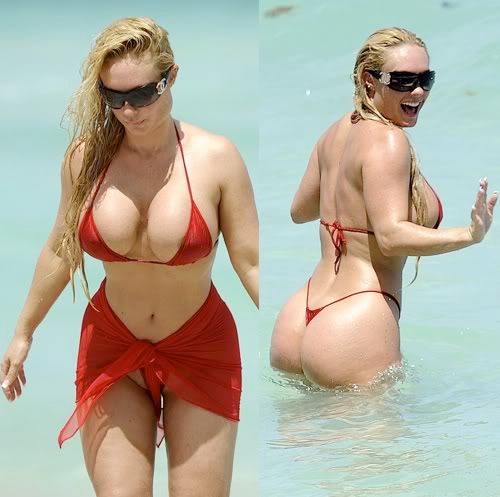 Can't tell if her thong is on backwards or what. Oh Coco...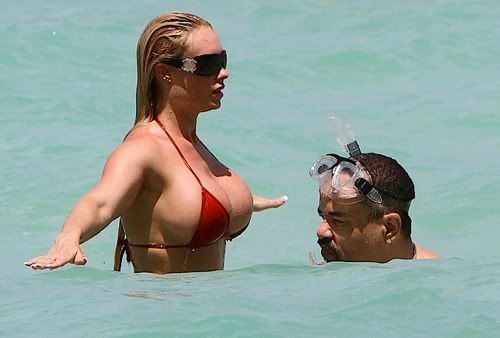 Gota love the T's.

Photos:BeyonceFan.com