Oprah & Beyonce Top Forbes' Celebrity Power List+Vivica & Monica's BET Awards Catfight?
Jun 29 | by Natasha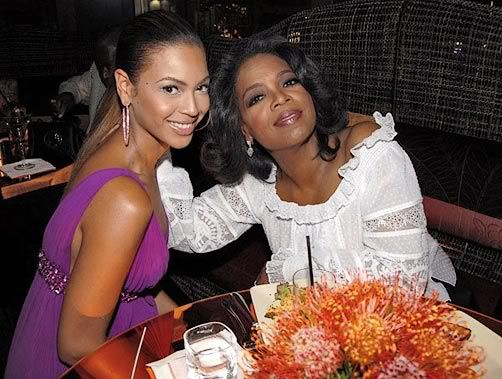 The power list is out. Forbes magazine ranked the top 100 most powerful celebs in the business. And a few surprises are in the mix. Lady GaGa shot to #4 out of nowhere, and a certain someone has reclaimed the #1 tiara.
The rankings and the drama between Monica and Vivica Fox when you read on....
Oprah is back in that #1 spot with $315 millie raked in last year and tons of Google searches, press coverage, and influence over this country. She was bumped by Brangelina previously, but now, the real Queen Of All Media is back on her throne.
And the #2 spot went to another YBF chick. Beyonce raked in $87 millie and comes in only second to Oprah when it comes to influence. That's serious. And, these two are the only YBF folks in the top 10.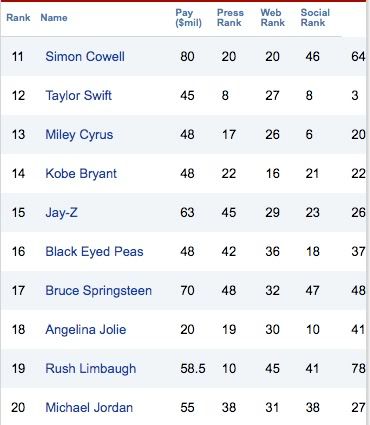 13 spots down, B's hubby Jay-Z ranked #15, while Kobe Bryant came in at 14 and Michael Jordan sewed up that #20 spot. Other black folks on the 100 list: Tyler Perry, Lebron James, Floyd Mayweather, Diddy, Venus and Serena Williams, Shaq, Lil Wayne, and Akon. Congrats!
And while folks were out stacking paper after the BET Awards, Vivica Fox and Monica were Twitter beefing about Viv's comments on Monica's fashion sense. Apparently, on a fashion critique show of the BET Awards, Viv went in about Monica's interesting performance outfit. And Monica struck back:

Meow. Here's Monica's apologetic tweets she did earlier today and later last night:
Sunds like they've kissed and made up now...