Chris Brown: I Didn't Fake It!
Jul 01 | by Natasha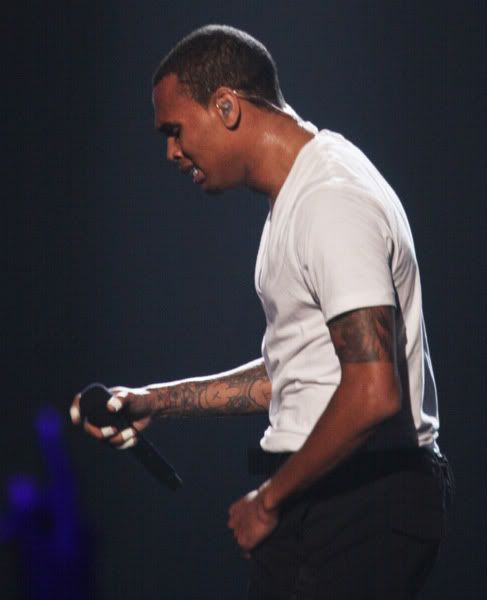 Four days later, people are still talking about Chris Brown's BET Breakdown. After rumors hit the internet streets that his own bodyguard gave him "tear inducing eye drops" before hand, Chris Brown's rep denies it.
Chris' stated today that he simply "was moved by the opportunity to pay tribute to his idol." He got caught up in his emotions, understandably during his "Man In The Mirror" performance.
I'm usually the first person to spot fakery from a mile away, and it never crossed my mind for a minute he was faking. Chris has said from the time he first hit the R&B scene years ago that MJ was his idol. And that particular song has so many parallels to his own life at this time. And it was his very first time on such a public stage after being dragged over the coals (whether you believe he deserved it or not) for a year and a half. Is it THAT hard to believe this dude would have an emotion or two? Damn.
BONUS: Speaking of this big debate on Breezy's return, check out what I had to say about it in VIBE's Blogger's Circle.