WEDDING FAB: Trey Songz's Manager Kevin Liles Is Getting Hitched!
Jul 08 | by YBF
Kevin Liles, former Executive VP of Warner Music Group and Trey Songz's current manager, will be walking down the aisle this weekend in Birmingham, Alabama.
Find out the deets on the wedding when you read on…
Kevin Liles and Erika Jones, who was once linked to pro basketball player Shawn Marion, will tie the knot this weekend in the blushing bride's hometown at Sixth Avenue Baptist Church in Birmingham, Alabama.
The couple is listed in an online registry and the church's website confirm that the wedding will be taking place this Saturday at 2pm. The couple booked the entire church for the ceremony and plan to have the reception at Renaissance Ross Bridge Golf Resort & Spa.
Erika also took to her twitter page to share with her followers that they had a wedding photo shoot on the beach in Malibu with Matthew Jordan Smith on June 25th wearing a Tory Burch-Jana Caftan dress.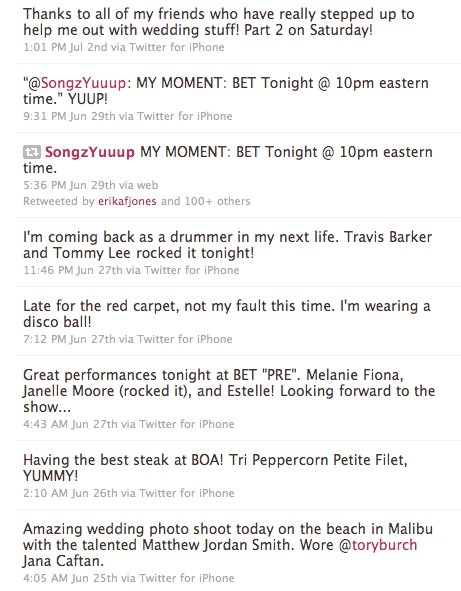 She also thanked all her family and friends who helped with the wedding and that "Part 2" will take place on Saturday.
Sweet!
This wedding may be a star-studded event. Liles has worked with Jay-Z, Beyonce, P. Diddy, Russell Simmons, Mary J. Blige and, of course, Trey, to name a few. Some of those folks, plus Gayle King , attended the couple's August 2009 engagement party in New York. So they be attending the wedding ceremony as well.
Congrats to the newlyweds!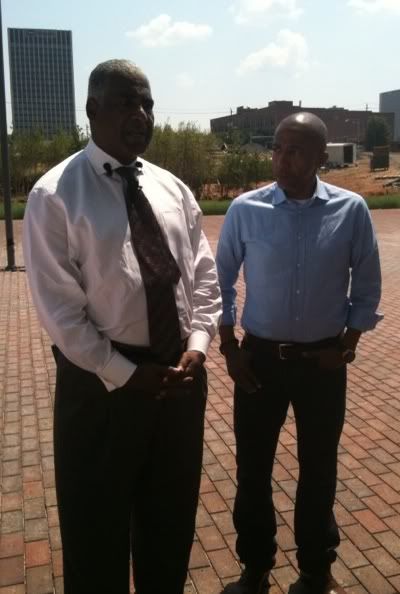 Today, Kevin was being courted by the mayor of Birmingham as a potential private partner for an ampitheater there. Nice!